Hi guys,
I have had a couple of crashes with my big coaxial octocopter, both of then following a very similar pattern. Here is my setup:
FRAME: Gryphon Dynamic XQ1400 SP
MOTOR: T-motor MN801 120KV
ESC: T-motor Flame 60 AHV
PROP: 28 "
BATTERY: Tattu 12 S 22.000
FC: Pixhawk Cube
FIRMWARE: Copter 3.6.8
FIRST CRASH
In this case, the CUBE was soft mounting, because I was noticing high vibrations. The mounting was designed following some advices from the Cubepilot community (I know that is better to have it hard mounting, but the vibrations in my case is high). I managed to complete an autotune with 4 batteries (20 kg AUW), then I tried an endurance flight in loiter with two batteries (AUW about 15 kg). Almost at the end, I input a small pitch with my transmiter and it got uncontrollable for 5 second, before it recover controllability and managed to land it, so it was not a crash, but barely. Here is the log: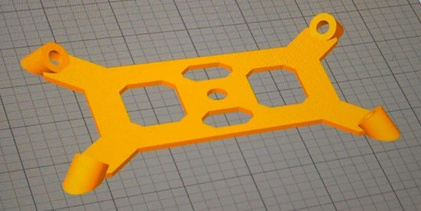 SECOND CRASH
Following some advices, I did ESC calibration, and reduce the params MOT_SPIN_ARM = 0.8 and MOT_SPIN_MIN = 0.11. I also change MOT_THST_EXPO = 0.18. With this new params, I tried this time a new autotune with the CUBE hard mounting and two batteries (remember, last time I run Autotune with x4 batteries and then swap to x2 batteries, which was when the uncontrollable event happened). This time, the autotune finishes ok the roll axis, but after the first twitch in the pitch axis, it got uncontrallable (as the first crash), but this time it touched the ground. Heres is the log:
SOME THOUGHTS
It is curious that both event happened with x2 batteries (i.e with 15kg AUW and a hover throttle of 17 - 20 %), which make me think that the overpower issue may have something to do.
I also dont know if the first crash was provoked by those "weird flight behaviour" that may happen when you soft mount the Cube. The mounting have the COG of the cube very low, as recommended, even if is not ideal to soft mounting the cube.
Hope you guys can help me with this,
Thanks,
JM