Ok, this is not doing what you expect.
You can basically ignore INS_HNTCH_FREQ if you have mode set to 4 - the harmonic notch will be set from the detected motor peak. Since you are searching between 100-350Hz (your MINHZ,MAXHZ) it will find the biggest peak at 150 and set the notch there. But you also have the bandwidth set very wide so you will be taking out a lot of useful control information. Your D-Term filtering is pretty low for a copter this size as well.
Here is what I recommend changing:
SCHED_LOOP_RATE = 800
INS_HNTCH_BW = 50
INS_GYRO_FILTER = 100
ATC_RAT_PIT_FLTD = 80
ATC_RAT_PIT_FLTT = 80
ATC_RAT_RLL_FLTD = 80
ATC_RAT_RLL_FLTT = 80
Accel can be filtered far more aggressively because it is not used for fine control - only for AltHold and the like.
Ok here's a weird thing. When I look at you log above it's detected the peak at 300Hz. I'm not sure why this is: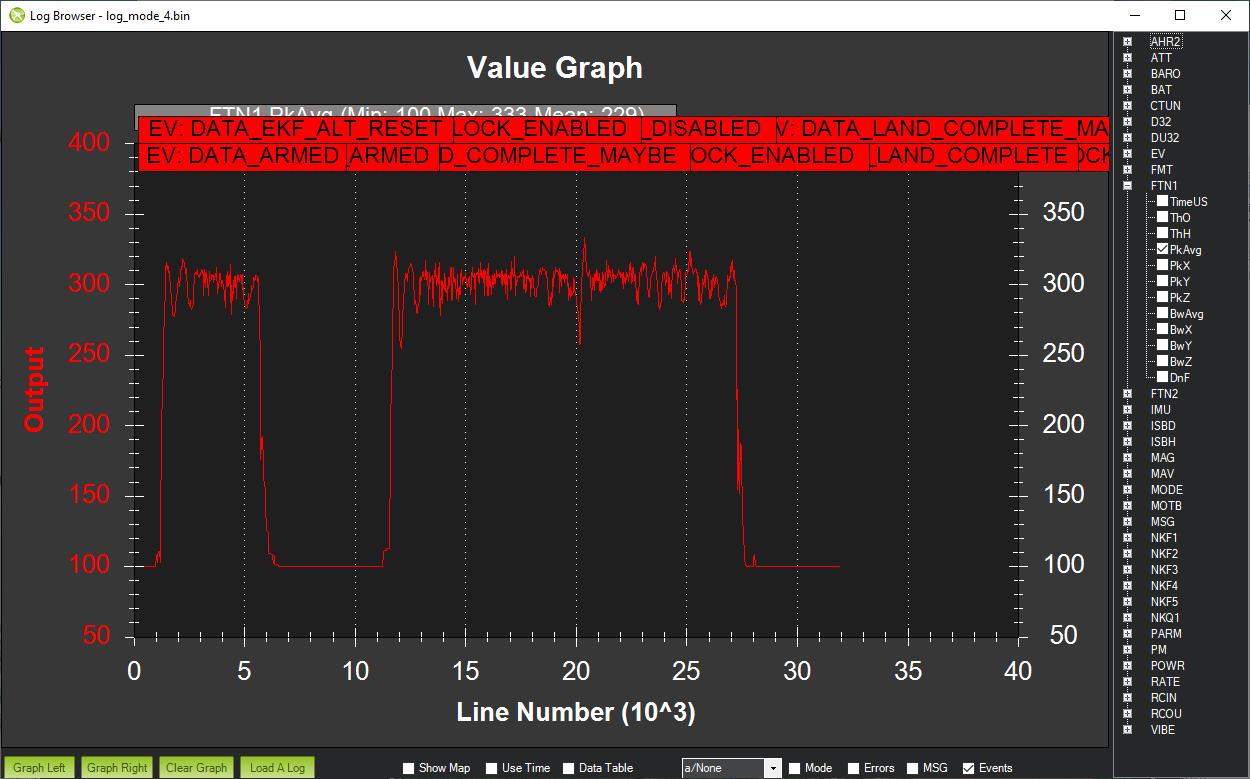 Maybe that's because that is where the peak is? These are really high Kv motors so could easily be spinning at 300Hz. So maybe you having the static notch at 150 is correct.