I finished my micro arducopter build. Everything is working!
Omnibus nano v6 fc.
Crossfire radio and telemetry.
GPS/Compass
It flew great from the start in stabilize. (I have experience w/ 250 size quads and know the general tuning requirements for a small copter, and they all worked well).
I really struggled w/ alt-hold. But, the issue was the usual… Needed more foam and wind protection, and less vibrations. I also adjusted the EKF alt setting that controls how much it relies on the baro vs the other sensors. I set it to 2 from 3, which means rely on the baro more. I had to majorly decrease the PID's related to alt-hold. Throttle Accel is .2 for p, and .4 for i. I lowered the other couple of related settings, too.
I was going to include a few more technical details, but my 3 year old is screaming in my face…
If anyone has questions about getting a small copter together, I'm happy to answer.
One other thing, I knew from the start I'd have electronic interference on this small build, so just about every board in my stack has a layer of copper foil tape on it, all star grounded to the battery. I have no noticeable issues! GPS gets a solid lock w/ my camera and everything running.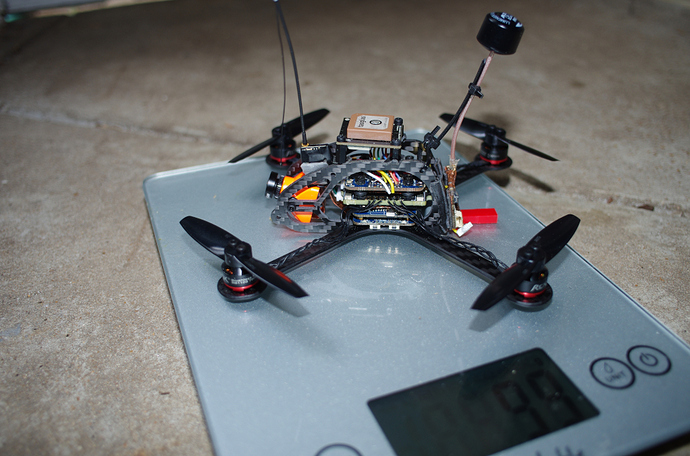 -also, have low esr caps on both the ESC terminals, and the 5v output on the FC.