Hello,
please, help me evaluate my copter's performance. I just performed an autotune on all 3 axis and here I am sharing a log from my first test flight after:
https://drive.google.com/file/d/1ZrFUpUAA_TzRsoju_VaLlZS8OnIDJbgU
Honestly, I cannot see/feel much difference between now and before. The quad seems to fly just fine without any issues. But when I look into the logs and charts I see worse numbers.
This is VIBE (before the absolute max was 10-15 m/s):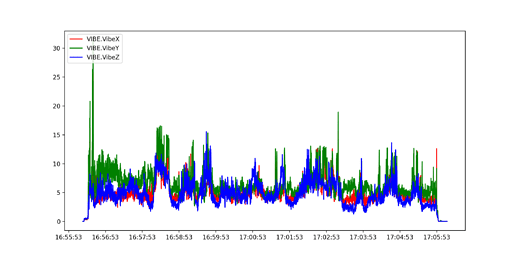 And this is a "lean" comparison of AHR2.Roll and EKF1.Roll and EKF6.Roll (before the lines were on top of each other):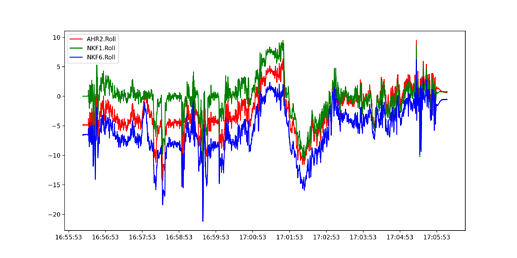 I don't know what else to look for. And I don't even know how really bad the performance and tune are, could you tell? When doing the autotune I lowered the aggressiveness to 0.084 (0.1 being the max).
Note. I don't need the quad to fly fast nor to respond extremely quickly. I want to achieve a stable, reliable flight with minimum vibrations and risk of failure. God knows, maybe the log is good and I am worrying about nothing.
Any input or idea is very welcomed! Many thanks!