I want to share how you can use control boards from hoverboards.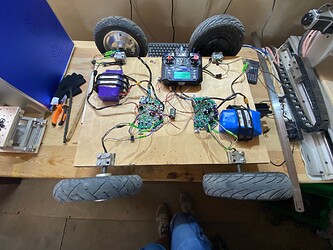 The full description of the flashing is here(GitHub)
These boards can be configured to be controlled using a PWM signal. Each such board controls two motor wheels. The control takes place using two channels, one channel sets the direction (forward to backward), and the second controls the rotation. Previously I used Traxxas, at 16 scale, very small for such a device.
I also made the four-wheel control using the ESP-NOW protocol.
Example of operation from the control panel (video in Russian)