Hello friends,
I'm currently stuck trying to forward telemetry data from a sensor through a pi computer companion to a flight controller down to the GCS using mavproxy's UDP broadcast option.
So:
Sensor → Pi → Flight Controller → Sik Telemetry Radio → GCS
I've verified that the pi can run a master command and control the flight controller via mavlink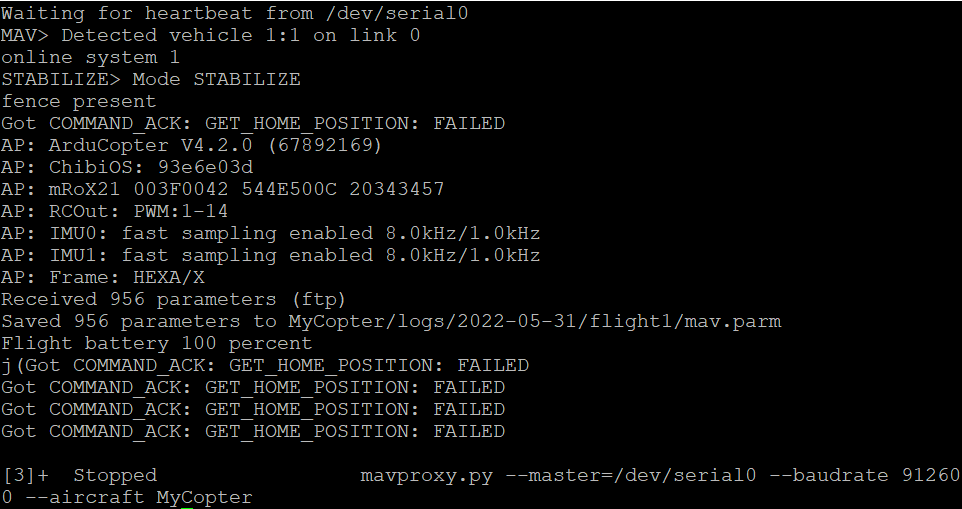 I've verified that the sensor is in fact in working and sending data out, /dev/ttyUSB1
So then now when I am trying to forward the data from the sensor I run:
mavproxy.py --master=/dev/ttyUSB1 --baudrate 115200 --out=udpbcast<MY_IP>:14550 --nowait
I get a link 1 down, but I am able to see the UDP packets through wireshark when I set the IP to 0.0.0.0 now I need to capture the broadcast. What's the best way to capture the packets? I'm thinking of writing a python script using pymavlink.