@tridge
There seems to be some problem with the sik radios under the new version of Mission planner 1.3.70 Build 1.3.7227.34800
someone pointed out this issue at this link Telemetry radio on quad not connecting to ground station radio
I am experiencing the same problem.
Test Setup:
Windows 10
Only SIK radio connected to laptop.
Inside MP, when you click load Config after selecting the correct com port and baud rate, keep saying failed to enter command mode.
The config will not load.
interestingly, if you connect to the remote SIK radio, using the same com port it connects fine.
Any idea what causing this issue?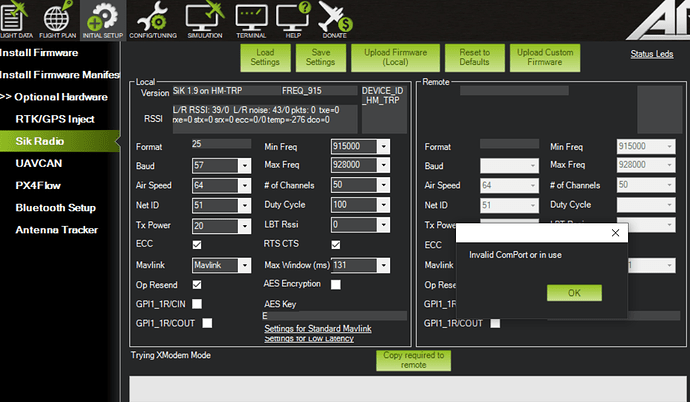 Update: 5-5-2020