Hi all,
In the past my telemetry modules were able to connect (sold green light on both ends) and communicate. However for some reason after a quad redesign my quad module has a solid green light implying it has connected whereas my ground station module has a flashing green light. They are not able to communicate with each other.
I have not changed any firmware on either of the modules. I have, however, changed to a new Pixhawk. I did not think this would make any difference to the connection process however. There is a dim flashing red light on the transmitter, and I have checked both telemetry ports on the Pixhawk with no luck.
Here are my SERIAL1 params: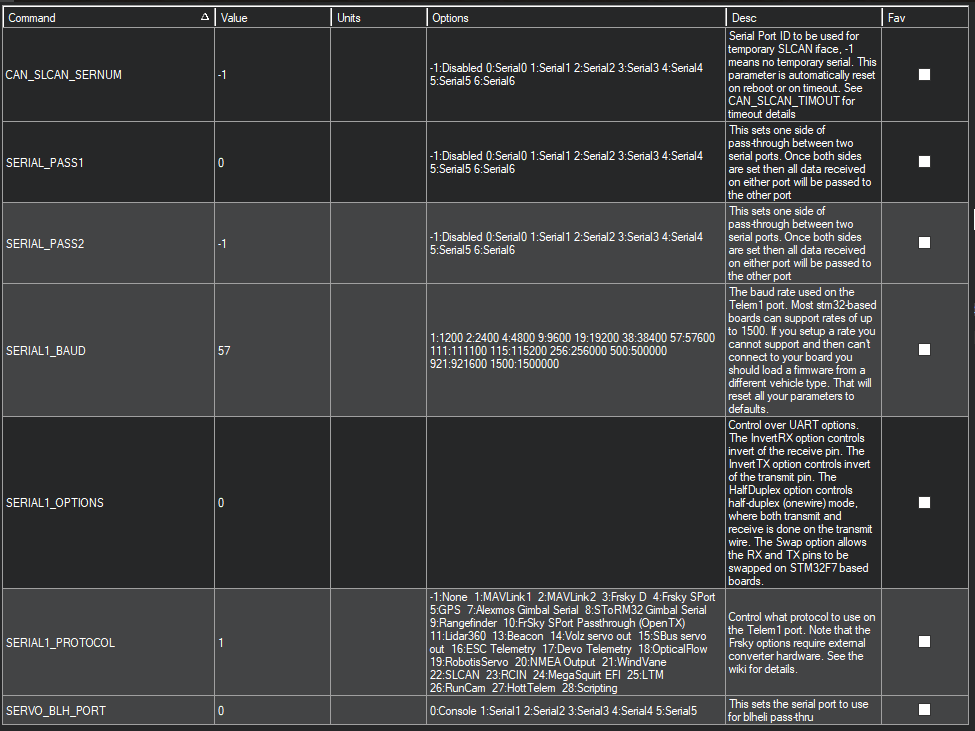 And my ground module settings (unchanged from when they were working):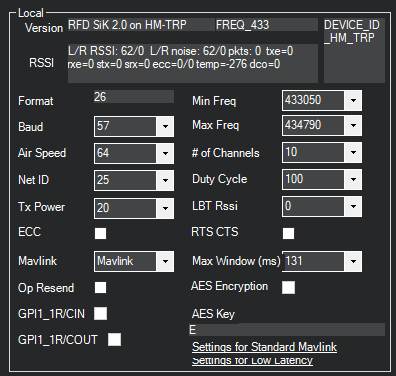 The remote section beside this is blank, as they are not communicating with each other.
Any help would be much appreciated!