I hate to repost, but I fear the original post may have gotten lost in the Arducopter parent forum section.
I'm flying Copter 3.6.7, and I've been trying to get the notch filter to work. Enabling it and changing settings does not seem to affect the FFT profiles at all. For example, here's FFTs of two near-identical flights, one with no notch, and one with a 30dB notch at 100-150 Hz:
No notch: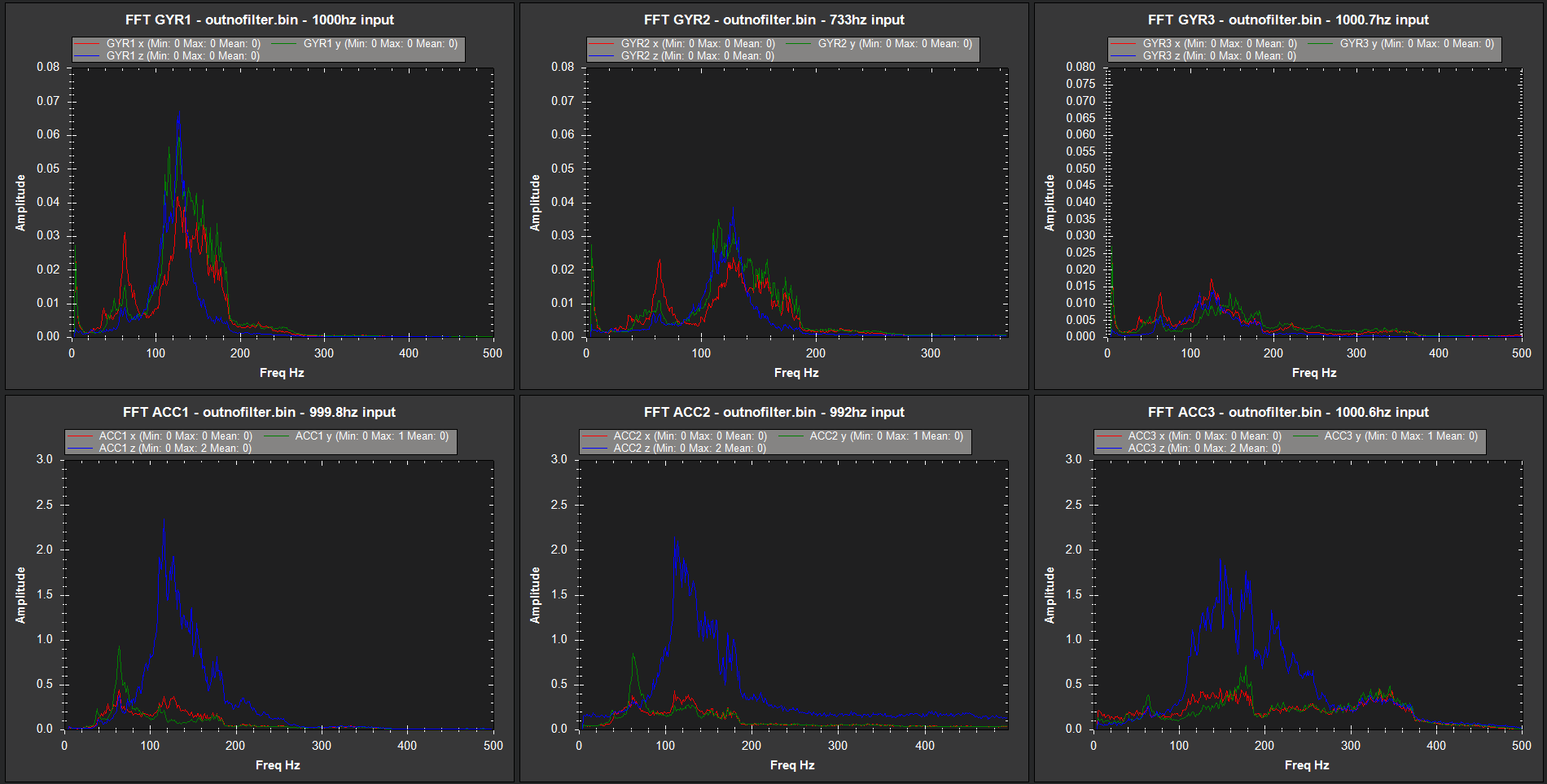 Notch at 100-150 Hz:

As you can see, I'm experiencing translational Z vibration at around 125Hz, probably from propeller blade passage. This is a perfect use case for the notch filter, but I was rather disappointed to find that turning it on didn't change anything. Not sure if it's not working, or I'm doing something wrong, or maybe the data used are pre-filter samples.
My settings for the above flight is:
INS_NOTCH_ENABLE 1
INS_NOTCH_FREQ 125
INS_NOTCH_BW 50
INS_NOTCH_ATT 30

Although I've also tried various combinations of other values. Any insight would be appreciated.