Kubota ZD326 Status update.
The ABS plastic levers we printed to replace the factory transaxle levers turned out to be too soft resulting in the levers pivoting on the shaft instead of turning the shaft under a load.
I ended up welding a piece of 3/16 plate steel to the factory levers in order to double the throw distance to match the throw distance of the servo.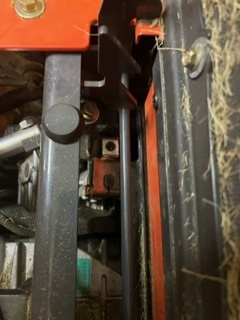 The combination of the longer levers and shorter throw of the servo seems to have worked out just about perfect. The first set of linear servos I ordered have a 4 inch throw and the factory levers had a 0.900 inch throw. After a little research and some basic math that we should have started with, we ended up with linear servos that have a 2 inch throw and modified factory levers that now provide 1.8 inches of throw.
If we decide to change the levers for a more professional look the next set of levers will be machined out of aluminum and anodized but for the rest of this season the modified factory levers will be staying.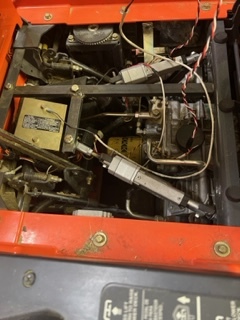 We temporarily installed the servo bracket, servos, wiring, and electronics over the weekend and managed to cut the front yard!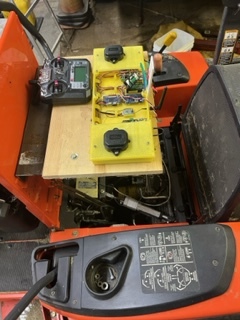 There is a lot left to do but it was nice to see the machine mowing without a person onboard.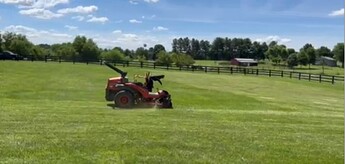 Currently the mower seems to turn too fast and overshoot the turn causing uncut stripes and wide curves where the mower gradually gets back on track. I think this is related to a couple of settings like accel/decel and turning G's. In addition, the GPS antennas being mounted at the minimum 30cm apart but any suggestions are appreciated.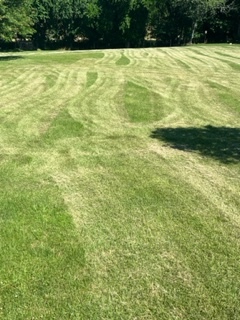 Once we moved the mower to the backyard we ran into an interesting issue when attempting to upload the program to the flight controller. A quick search of the Internet revealed there is a hardcoded limitation of somewhere around 724 waypoints for the flight controllers not running Linux and around 7000 waypoints for the flight controllers running Linux from the ardupilot posts we looked at. Unsure at the moment of how to overcome the waypoint limitation with the current flight controller I went ahead and ordered a BeagleBone Blue. We will get it installed as soon as it arrives and provide feedback. If anyone has a suggestion for increasing the waypoints for the non-Linux boards particularly the Matek 743-Wing we would like to hear the suggestions.