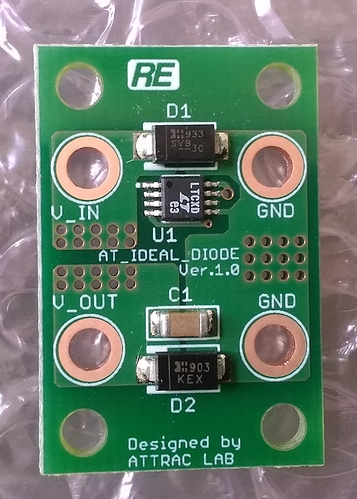 Despite having worked on drones for 10+ years I only recently learned of the existance of
"ideal diodes"
and how useful they are on vehicles that require multiple batteries so I thought I'd share in case others have also not heard of them.
Technically speaking an ideal diode is just a regular diode in that it only allows electricity to flow in one direction but what makes it special is that the forward voltage drop is extremely low. In a quick test I did on the ideal diodes shown above (provided to me by Running Electronics) the drop was something like 0.01V.
These particular ideal diodes can also handle relatively large current (I hear 100 Amps at 25V) which makes them very useful for vehicles which require a lot of batteries like the 100km DeSET mapping boat that I'm working on with AttracLab, Lighthouse and Shimane University.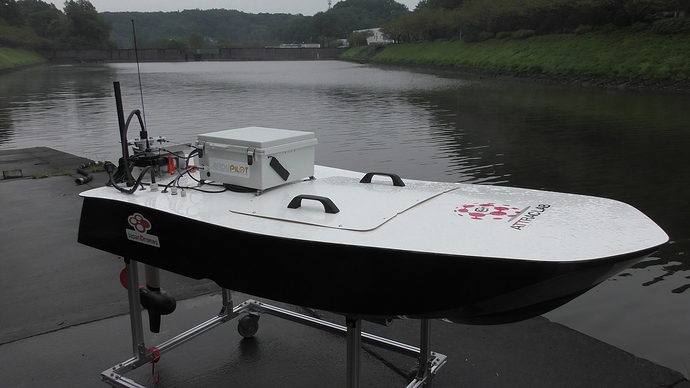 We estimate the vehicle will require 2 or 3 kWh of batteries to travel 100km so we plan on using 6x Panasonic NKY580B02 e-bike batteries (each is 16Ah, 6S).

Without an ideal diode you would probably need to be very careful that the voltage of all 6 batteries was the same or else current from higher voltage batteries would flow (through the + terminal wires) to the lower voltage batteries which could potentially be quite dangerous. Keeping two battery's voltages the same is manageable but with six it becomes far too easy to make a mistake. In this setup, each battery has a little extension wire with the ideal diode included to protect against any back flow.
A side note though is that it may be that these particular e-bike batteries already have ideal diodes built in. They certainly have short circuit protection which is another extremely important safety feature when you're dealing with batteries of this size.
Components on this boat include:
Cube Gold (same as CubeOrange)
Herelink (recently certified for use in Japan)
6x Panasonic NKY580B02 e-bike batteries
Panaonsic e-bike USB adapters modified to allow each battery to be connected using XT90 connectors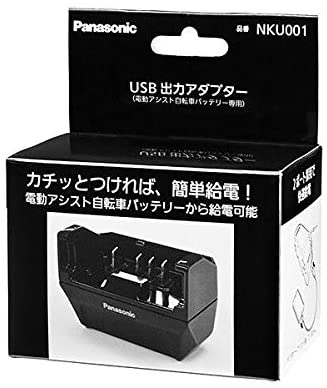 I will be providing further updates on this boat including videos once we've made more progress testing.