Hi,
This morning after about 8 minute flight while at about 200m above me, I have started descend and at about that time I get a warning from telemetry that it switched to RTL.
Long story short, it started switching rapidly between PosHold (original FM) and RTL. I tried to switch to stablize but than it switched RTL and Stabilize.
During this horror script, it seemed I was gaining control back for a few seconds but lost it.
Damage - one propeller - lucky me.
This is the actual behavior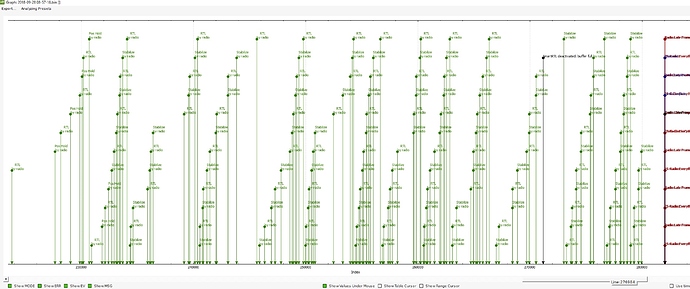 I am using FrSky Taranis X9D Plus with R9M and R9 receiver 915Mhz.
I'm lost here, was my band hijacked, malfunction in my radio? where should I look?
Quad H, Using Pixhawk 4 Latest ChibiOS RC, 400kv motors with 5S 16000 lipo.
TIA,
Gal