Hi everyone,
I'm using a Pixhawk with 4.0.5 and a Frsky R-XSR, OpenTX 2.3.10. I'm trying now for several hours, no luck. I'm using an inverter between S.Port and TX/RX. Tried Telemtry 1 and 2 ports, both are working with standard Mavlink modem. Disabled RTS/CTS, protocol set to FrSky Passthrough, SERIALx_OPTIONS is 4 (Half-Duplex).
What is working:
I can see the telemtry from the receiver

The inverter is also working, first channel is receiver output, second channel RX input on PixHawk, the receiver sends data to the PixHawk: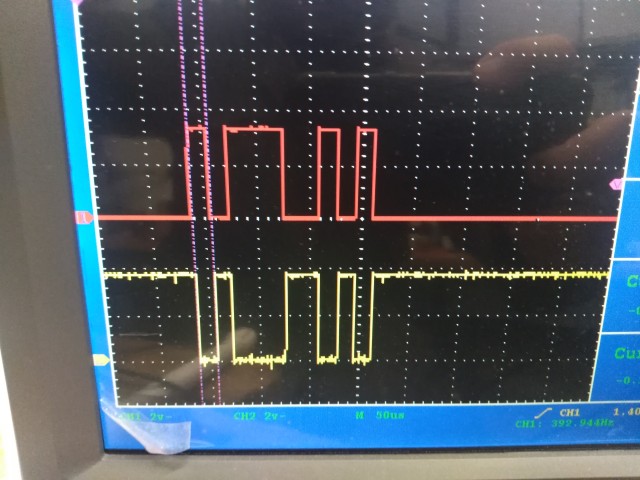 However the Pixhawk TX does nothing, it is high (second channel):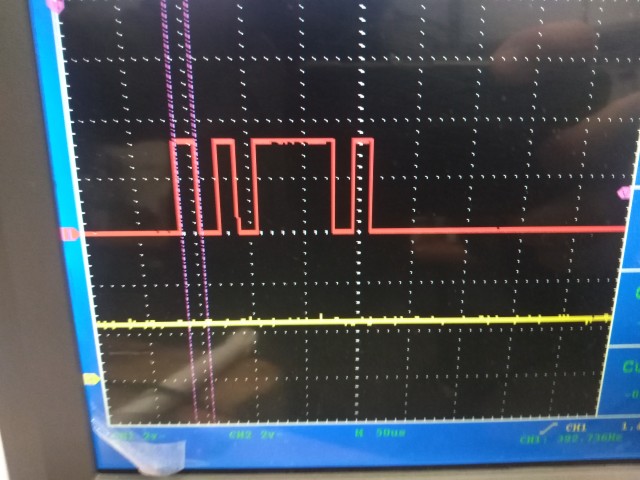 Any idea how to debug this? Why is the Pixhawk not sending any data?
Regards,
Sebastian