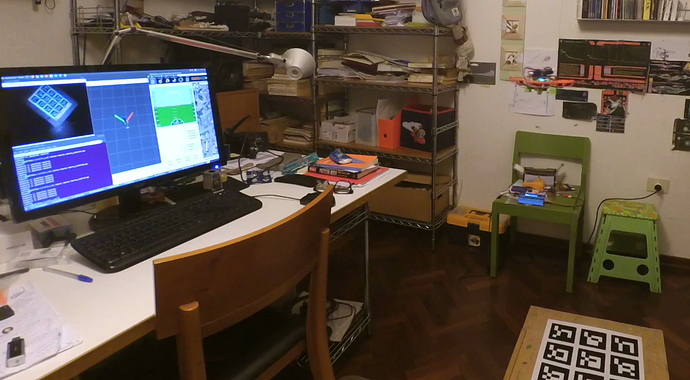 Congratulations to talented Ardupilot community member Andrea Belloni (aka anbello on Github), for winning Ardupilot's "Best Contribution of the Month" award for March 2019!
Andrea was nominated and won the prize for his work on indoor autonomous flight with Arducopter, ROS and Aruco Boards Detection. This is the first project (with wiki documentation) that demonstrated a fully functional Ardupilot system taking advantage of the newly developed interface for vision position estimation in a gps denied environment.
For those that may not be familiar, Aruco boards are boards with patterns that can easily be printed and used to infer, via vision algorithms, the 3D pose of an aerial vehicle with a camera and companion computer.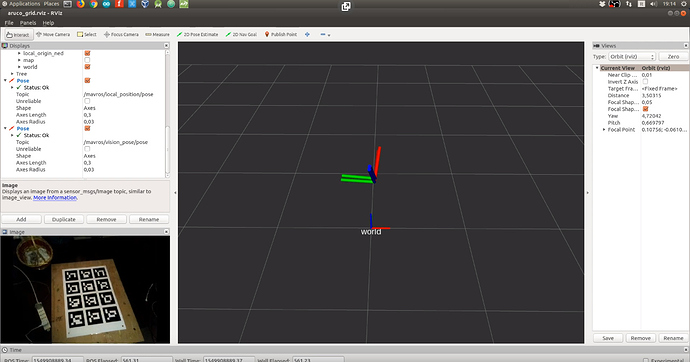 Building upon and integrating these algorithms with OpenCV, ROS, Mavros, Andrea successfully demonstrated autonomous vision based flight with Arducopter, on a small copter prototype equipped with a Pi3 companion computer and pi camera module he designed and built.
Andrea's work and prolific interactions with others interested in this particular field (e.g. dev team member ppoirier, former contribution of the month winner chobitsfan, Subodh_mishra and many others) also provided a communication platform and foundation for others to further experiment and build upon, given his code contributions, documentation, and easy to build prototype. See for instance dev team member ppoirier related work on Monocular Visual Inertial Odometry with an inexpensive skyviper, or Andrea's earlier work on the subject.
As one developer has said and to paraphrase, "This young developer-experimenter represents all that the ArduPilot community is about", and the dev team is delighted to recognize his pioneering work.
The prize for the month was $200 for the top contributor. Many thanks to those who donated to ArduPilot, including our Corporate Partners, totalling 57 to date! If you are a company and wish to donate a prize for an upcoming month, please email the partners email list (partners@ardupilot.org).
Congrats again Andrea!