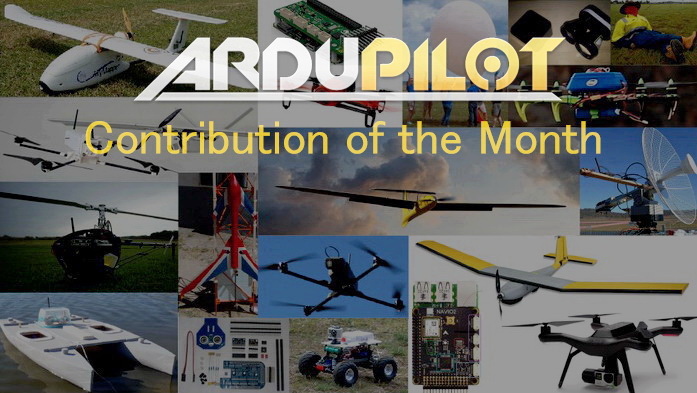 Congratulations to Ardupilot community members Chobitsfan and Sh83, for each winning Ardupilot's "Best Contribution of the Month" award for May 2018.
Chobitsfan made great contributions to Ardupilot's code base in several areas. You can also read more about some of his work in this recent blog post: Indoor flight with external navigation data.
Sh83 has also been a great contributor to the code base, authoring many pull requests to Ardupilot's current ChibiOS port. He has also been active on Ardupilot's ChibiOs gitter channel.
The prize for the month was $200 for each for the top contributors. Thanks to those who donated to ArduPilot, including our Corporate Partners. If you are a company and wish to donate a prize for an upcoming month, please email the partners email list (partners@ardupilot.org).
Congrats to both of you!