Hi all-
I'm trying to set up telemetry on our quad and I've run into a problem that I cannot find any references to, so I thought I'd shoot it past the collected wisdom of the forum.
The hardware in question: Pixhawk 4, R-XSR receiver, Taranis X9D Plus 2019 (OpenTX, latest).
In order to get the receiver bound to the TX, had to I flash both with the latest firmware. Now Channels 1-4 are responding normally (ACCST D16 mode).
So far I have wired the S.Port of the R-XSR to the TX of the TELEM1 port on the Pixhawk. I have tried setting the parameter SERIAL1_PROTOCOL to both 4 (FrSky Sbus) and 10 (FrSky SPort Passthrough), and neither is working so far.
Here's what I see: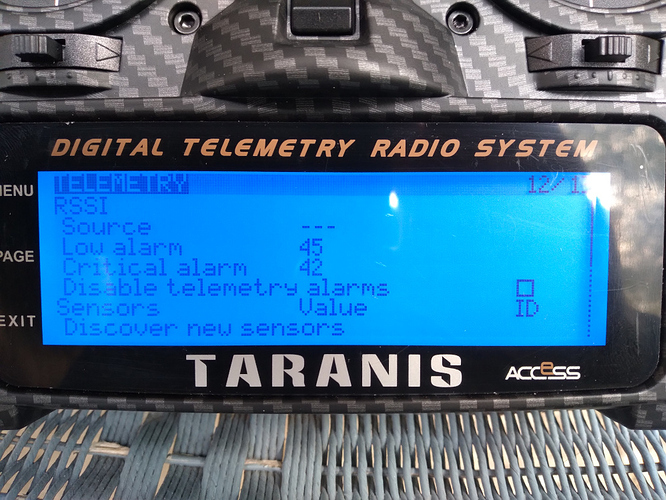 When I long press on the [Source — ] I get only beeps. I have also tried discovering sensors, which fails also.
Any suggestions would be much appreciated!