X7 will be CUAV's first Autopilot using STM32H7 processor. It will not only update the processor, also bring new sensors and high-speed USB (480M), which will make your flight experience better. It is undergoing flight tests, if you have more good comments, please comment below.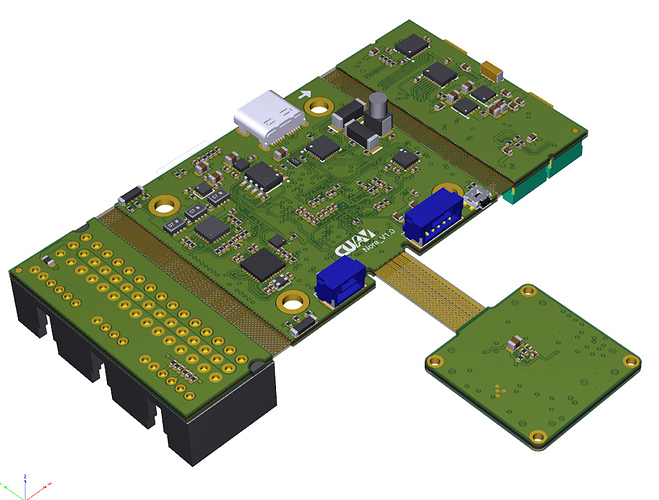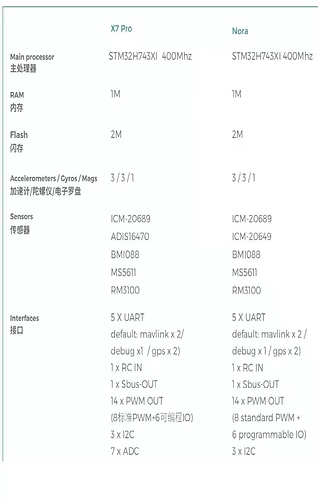 NOTE:
X7 pro uses a similar V5, modular design.
Nora is not X7 nora, it uses the same side design as the pixhack series Autopilot. They all have internal isolation
About CUAV:
Pixhack (v2) was released in 2013 with a new design: side interface (GH1.25) and internal isolation.
Pixhack v3 (x) released in 2015, new design: triple imus and temperature compensation system
CUAV v5 was released in 2018 with a new design: TYPE c interface and modular design.
V5 and v5 nano were released in 2019, using the same design as the v5 autopilot but optimized for modular design, making the DIY backplane easier.
In March 2020, the X7 series flight controllers will use innovative high-speed USB (480M) and industrial-grade sensors to make your flight safer and log download faster.
For the future, we know our deficiencies in the international market and lack of publicity, and we will open up the international market with our partners. We welcome your participation. At the same time, we welcome you to develop software and hardware for X7 flight control. If you need X7 for software testing, you can tell me.
X7 design reference:
https://github.com/cuav/hardware/tree/master/X7_Autopilot.