Hey,
i am trying to get an X quad in the air. Pixracer mounted 45° to the right. External compas pointing to the front.

so i set
ahrs_orientation 1
COMPASS_ORIENT none
frame X
quad
Hud in Mission planner looks fine, motors are turning in the right direction, props are on the right way.
when i arm the copter and trottle up it always tryes to lean to the right. so motor 3 and 2 are turning more.
in the logfile motor 1 and 4 are getting higher pwm values… this does not make sens at all.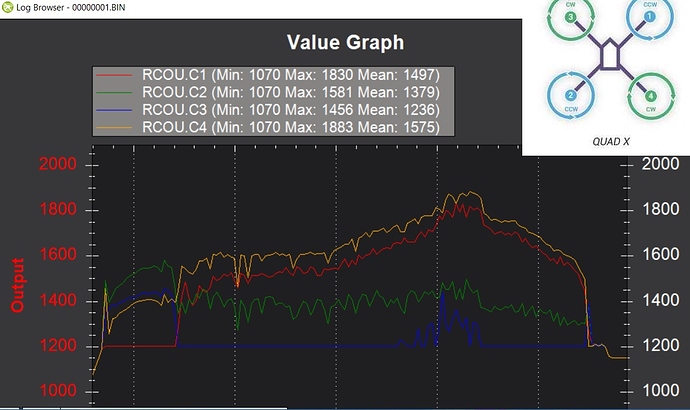 VIDEOS LOGS HERE -> https://www.dropbox.com/sh/p529zx222jsdkqh/AADDX0yGufVr7rEtGFEaQry3a?dl=0
any idea?
Max