I switched back to copter FW 4.0.7-stable from the more recent 4.1-dev and 4.1.0-beta, and now I am seeing the following in the HUD and message panel:
6/8/2021 9:26:12 PM : PreArm: Gyros not healthy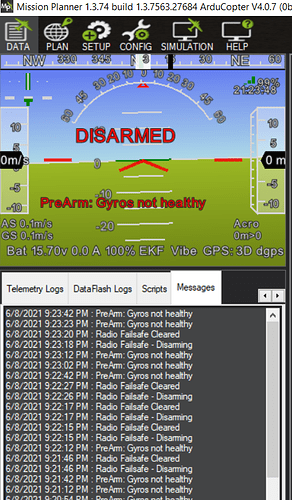 What does "gyros not healthy" mean, and how can I fix it? The gyros are built into the FC (Matek H743-slim), so I am at a loss as to what is going on.
Thanks!