Hello!
We're currently working on converting the X8 frame to a VTOL prototype. I thought we'd share our journey and learning to hopefully help someone who wants to do something similar in the future!
We're a student team in Sweden with, initially, very limited ardupilot knowledge. Over the past months (Oktober 2019 to February 2020) we've been slowly learning and have now achieved flight with two airframes, one bi- and one tri-copter, both based on the X8 airframe.
X8 Bi-copter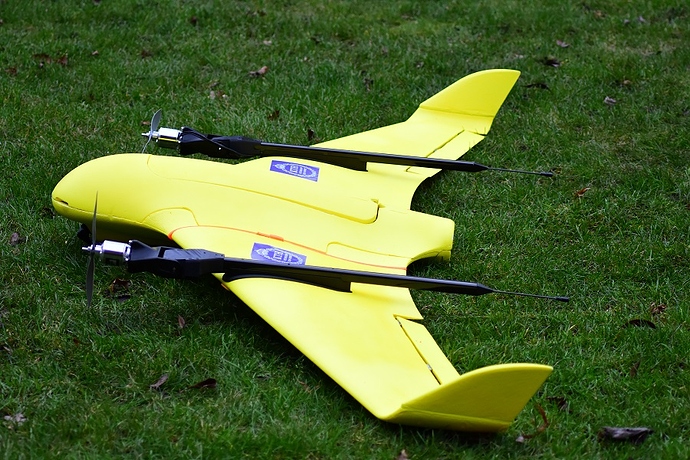 This was our initial idea and after our first test flight (January 23 2019) we realized it was very sensitive to crosswind. Thus a choice was made to create a version with tri-copter configuration.
X83C Tri-copter

After a pretty bad testflight (February 7, 2020), where the upon thrusting up - the plane flipped and broke two props, we returned to the drawing board. After reading on the forums we realized our setup was almost identical to the Nimbus 1800. Both planes controlled their yaw in the same way and we were therefore able to look at the parameters from a user in the Nimbus thread. We played with the parameters and achieved a stable flight (February 13, 2020). We're still fine tuning everything and will upload the parameter list when we feel it is stable enough.
I'll update this thread as the project goes on.