In the ArduPilot wiki on initial setup, it states to set the INS_ACCEL_FILTER to 10Hz.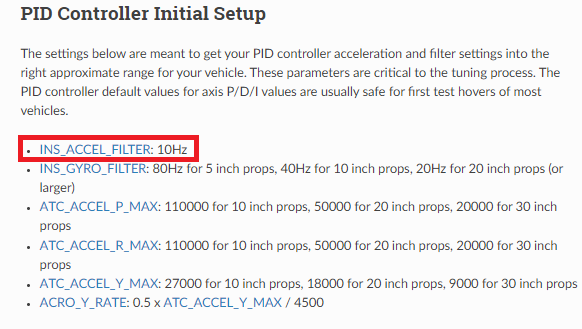 The default value on firmware installation is 20Hz.
Also - when doing the SETUP/INITIAL PARAMETER SETUP function, it says in a NOTE that you can keep INS_GYRO_FILTER at 20. The note also makes reference to small frames and prop sizes.

But INS_GYRO_FILTER is based on prop size - so this doesn't make sense to me.
I have a feeling that the note is suggesting that we can keep INS_ACCEL_FILTER=20 - which is the firmware default.