Hello!
I am using the TXMOD v2.0 + RFD 868x kit. It worked very well on the RFD SiK 3.38 software version. I noticed that the new RFD SiK 3.54 software for these modules has been available on the manufacturer's website for about a month, so I decided to install it. After installing the appropriate firmware file and spiffs components, TXMOD is unable to read parameters from the built-in RFD 868x and not able bind to the receiver.
What's worse, after uploading the old files back I am still not able to connect to the drone.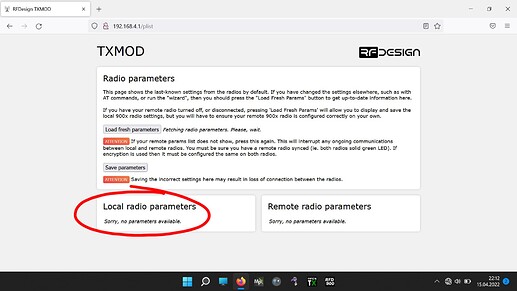 I will be grateful for your help.