Today I experienced a wild issue after enabling compass. After arming, throttle was limited to under 30% for FBWA and AUTO Takeoff but it was normal for Manual mode. Holding throttle to the max in FBWA at full throttle it very gradually raised the limit.
RCOUT kept raising but it took almost a minute to raise either using FBWA and AUTO.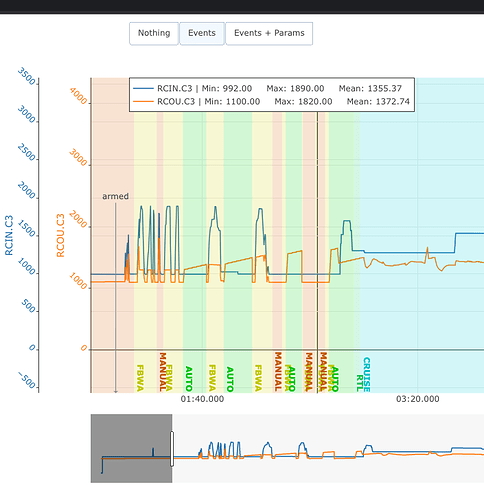 Log file :Upload files for free - 00000055-anon.log.zip - ufile.io
Manual vs FBWA throttle video.
Throttle limited for FBWA - YouTube
Parameters before enabling the compass and plane acted normal.
ZOHD Dart V4.2.2 Flying Great 2022-09-23.param (29.8 KB)
Parameters changed before this happened. Comparing the current vs old so "New Value" is the previous value.