Hi guys,
I have a pixhawk 2.1 and a 3DR radio telemetry kit. The telemetry cable that came with the pixhawk has 6 cables, while the 3dr radio has only 4.
Does anyone have a wiring chart of the input of the telemetry to the pixhawk 2.1 so I can make an adapter for the 3DR radio?
Picture shows Pixhawk 2.1 telemetry above and 3DR radio below.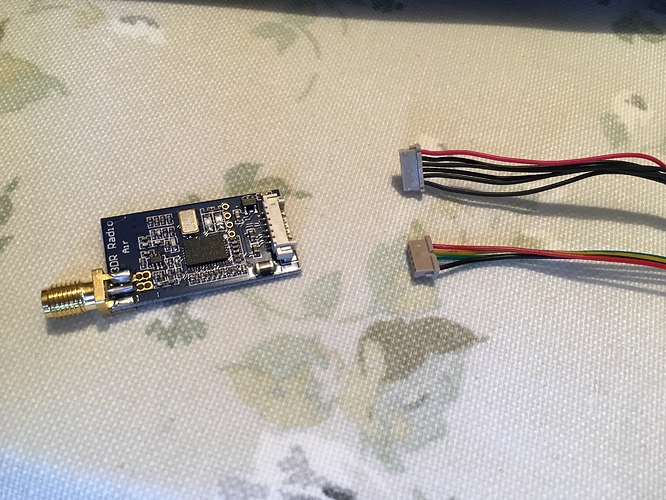 Cheers,
Andrew