Oh I see. Ok so a small 3S battery needed. Got it…
Right. I'm using a 1300mah 2S on my older module otherwise the X9D battery goes flat very quickly if it's switching to 1W (FCC adaptive power mode).
Funny but one annoying feature of the old X9D's was the noise from the speaker from a module in the bay. But now I consider it a feature as it tells me when it switches power
Can we also monitor the battery inside the tx that would power R9M?
No. Well, maybe the Horus is different not sure. But the module will use the source with the highest voltage so when you see the radio battery voltage start to drop then the Lipo is at the same voltage as the internal battery.
Ok can we force the R9M to only use external battery? Then maybe we can redesign the R9M housing and fit in 2S battery inside it. Just thinking out loud. Much cleaner solution…
Hmm something Open Tx should look into it…if its doable from hardware perspective…
If I use R9 Slim Rx using X10S radio, will my Yaapu would still work?
I guess i need the larger R9 rx right?
I am looking at the specs sheet snd I see no SPort in R9 slim, So where do I plug in my voltage sensor?
I think i am gonna make compatibility/feature spreadsheet…so confusing for a new FrSky lover/hater

p.s. To rephrase the question, " Which FrySky Long range Rx that works with 2019 R9M has SPort and Fport and also works with ACCESS?"
R9 Slim has Sport. I think all the R9 series Rx's do. But anyway most of those are discontinued, you want any of the -OTA Rx's.
Hmm…so confusing…lol How one keeps tracks of all this

We need like a software to just keep an eye on what works with what and whats EOL already etc.
If R9 are EOL, which are OTA RX's? you mean " R9 Lite Pro module with R9MM-OTA"
the frysky web site is poorly designed and written…impossible to make any sense out of anything (well mostly)
I agree Frsky is a big mess Asim. OTA Over-The-Air, so the new feature that ACCESS gives. And a great feature too. It has been quite the hassle for me to update firmware on Rx's built into craft. No need to worry about that now because they are not updating the ACCST products any longer.
But because OpenTx is so awesome I just deal with it!!
That's why i am keeping my Futaba's. Well documented, well defined, yes, lacks a ton of features and but 1,2,3 and I know what I am doing.
Maybe I will ask one of my programmer to build a web based compatibility matrix that gets updated time to time…Might become a useful tool for all of us.
I will continue to monkey around with this.
So no reason to buy 2019 R9M, actually buy the new R9M…that's what it sound like and use R9 900MHz 16CH Long Range Receiver with mounted Super 8 and T antenna
I am not into speeding quads, so that tiny Rx is useless for me.

But the new module only says compatible with, " Frsky R9M Lite Pro 16CH 900MHz Transmitter Module Compatible FrSky ACCESS Protocol for Taranis X-Lite PRO and X9 Lite"
So it will not work with X10S?
WHAT A FREAKING MESS FRYSKY IS…Seriously, we all Hobbyist boycott to purchase such a poorly documented product line. What a nightmare…
The R9M 2019 is the "new one" . And you will want one of these:
R9 Slim + OTA
R9 MM OTA
R9 Mini OTA
The Super 8 antenna works well. I'm mostly using the Moxon antenna now.
That's the Lite version of the module for the Lite radios. Not a JR module. You want the R9M 2019.
I know, terrible…
Not promoting Banggood but its all in one place.
My new baby ready to fly…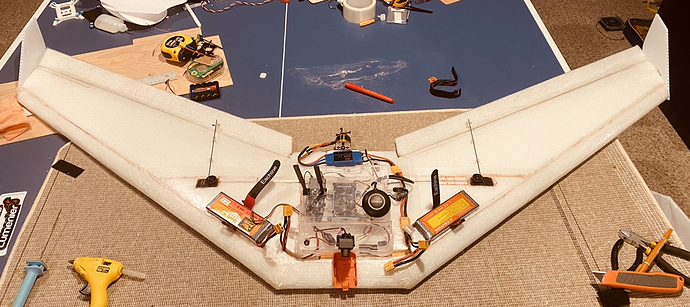 Yes, I destroyed my ping pong table lol
I like Banggood. Buy tons of things from them…
Looking good! I like wings, it was my 1st Plane with an FC. Sorry to say I crashed the last one into many pieces.
Yea, Banggood is fine. I usually try a domestic retailer 1st but no problem with them.
Look at www.crashtesthobby.com wings. This is 62" Grim Reaper. You can crash into a wall at 60 miles an hour and wont even get a scratch.
Made in USA…
And watch the swarm video. So cool. Dog fights lol
Ha! I have one and have crashed it more times than I can count. It just bounces

I haven't flown it in awhile and I now see a servo horn is broken.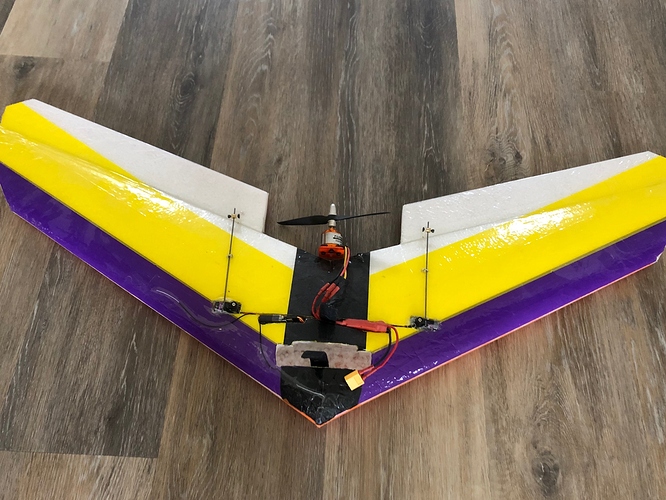 Awesome planes… the owner is pretty good. Me and my cousin we fly in CA. My local Flying field guys are boring and old school. They like circles and making 8's like 30 years ago…ha ha