I coded a lua script for selecting a mission out of an infinite number of missions on SD-card and relocate (translate+rotate) that mission to the current location of my vehicle by pressing a button on transmitter.
Here a flight path of the latest test: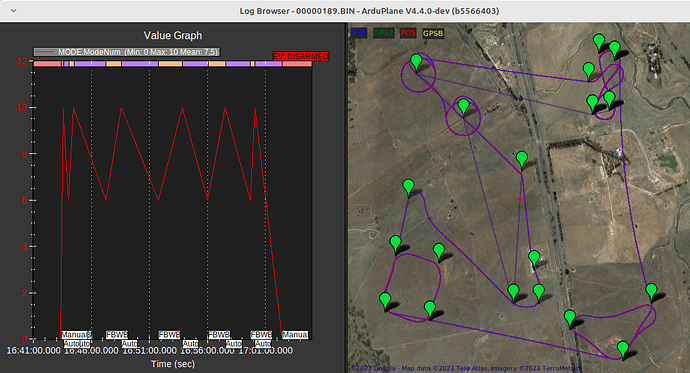 You have a start (Mission#0) in the middle,
then two loiter waypoints NW (Mission#1),
then a horizontal eight NE (Mission#2),
then a triangle SE (Mission#3),
then a rectangle SW (Mission#4)
and in the end a landing (again Mission#0)
…and all is done by a single push-button on transmitter.
Three of that missions are situated in Europe, but it's no problem to relocate them to Australia.
So my personal mostly used case is the horizontal eight that I defined at my home-airfield: I just place it against the wind when I'm looking for thermals when soaring or when I'm at the slope.
But there are surely many other use cases.
E.g. if you lost a plane or copter over a wheat field and you have to start a search by a camera-copter - just use an automatically created meander mission and place it where you suppose to find it.
It would be great if you could test the script and drop a comment here.
The missions (with extension .txt to allow the upload):
SRM_Mission#0.waypoints.txt (603 Bytes)
SRM_Mission#1.waypoints.txt (508 Bytes)
SRM_Mission#2.waypoints.txt (684 Bytes)
SRM_Mission#3.waypoints.txt (419 Bytes)
SRM_Mission#4.waypoints.txt (509 Bytes)
The script:
SRM_SwitchRelocateMission.lua (22.2 KB)
Attention:
If you get an error at start of script that looks like "nil-pointer… dirlist()", you have to update your ArduPilot firmware to 'latest', because that lua bindings are relatively new.
For the documentation see next post (the SM_SwitchMission.lua is not yet in the current code - the PR is still pending):