Hi @GregCovey
Yes, but proper Motor and Propeller configuration are also key factor to achieve high efficient aircraft… Thank you
Tony,
This is true. I thought Mike was using the recommended MFE power system so it was assumed to be efficient since they do much testing before release. I can't remember for sure so maybe Mike used another power system for forward flight.
Cheers!
Open space? Didn't you see all that tall grass I had to fly around? And those boulders on the runway?
BTW: Mike used (uses) what was in the package, ie the recommended setup.
I finally started my Striver VTOL build and finished Guide 1 below. The size of the fuselage is more manageable than the larger Fighter VTOL so it should be a fun build. I fit the pieces together before gluing and only had a slight fit issue in the tail section with the carbon tube and clear plexiglass piece after gluing them to the one side. Otherwise, the pieces fit perfectly.
Striver mini VTOL UAV Assembly Guide 1-Airframe Foam Bonding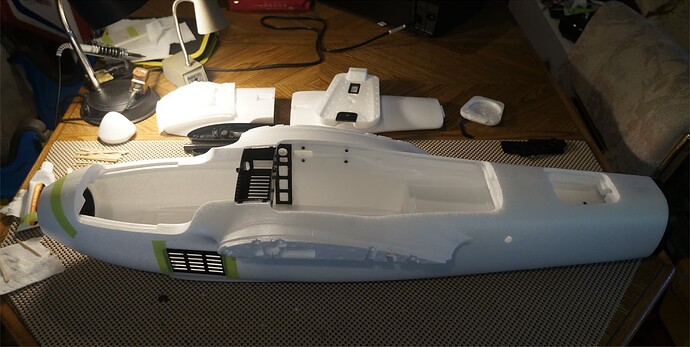 Thank you for sharing this information… What kind of glue is that?? I know that they give it in the kit package, but are they available in other shops?? In my country (Indonesia/Bali) Uhu Por is Not available, nor this "special EPP glue"… Any similar assembly video for the Fighter Vtol 4+1 ??
@GregCovey do you use this "special EPP glue" to build your Fighter Vtol ?? Tks
Hi Tony,
I'm using the "jiao shui" or clear foam glue from Hobby King. As far as I know, MFE no longer supplies glue in the kits. I have never gotten any in my kits.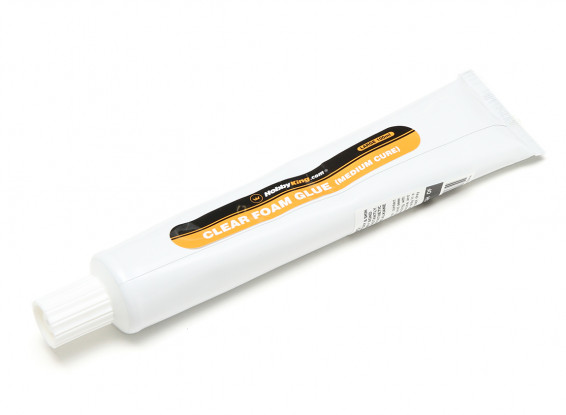 Yes, they are all available on the MFE YouTube Channel.
Cheers!
@GregCovey
Is this "jiao shui" glue same as MFE glue?? MFE is kind enough to give me this glue… this is because I have special request to ship the Fighter kit by sea, not by air… To my knowledge, they can not ship the glue by air anymore (I think you understand that airline now has "ultra strict" regulation not to carry lithium battery, glue, liquid materials, etc. So now I always use sea shipping for these items…
Yes, it should be the same or similar. A medium cure clear foam glue.
I've gotten lazy and no longer use a brush to apply the glue. I simply rub the plastic tip of the glue tube around the surface to be glued. You can also use a toothpick to get in deep areas, if needed.
@GregCovey ,
Sorry to ask you this OOT question here, but this is simple question. How to display 3D elevation path of our way point mission (in MP) in google earth?? I did it long time ago, but I forget now. Tks.
Tony,
I do it from a flight .bin file. In Mission Planner, select the "DataFlash Logs" tab and then press the "Create KML + gmx" button. Point to the directory where the .bin file is. It will create various files, including the .kmz file used for Google Earth.
There might be other ways…
I finished the second video and didn't have an issues. It was nice to have the sub-titles so I could see what size screws to use. One key thing is to put less glue where it might smear or spread (like the wing mounts where they attached to the carbon tubes) and put more glue in places that have the area to contain it (like the battery holder and rubber runners). Everything fit perfectly!
Striver mini VTOL UAV Assembly Guide 2-Fuselage Accessories Bonding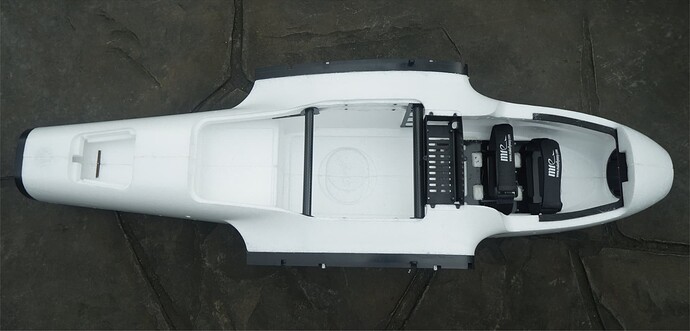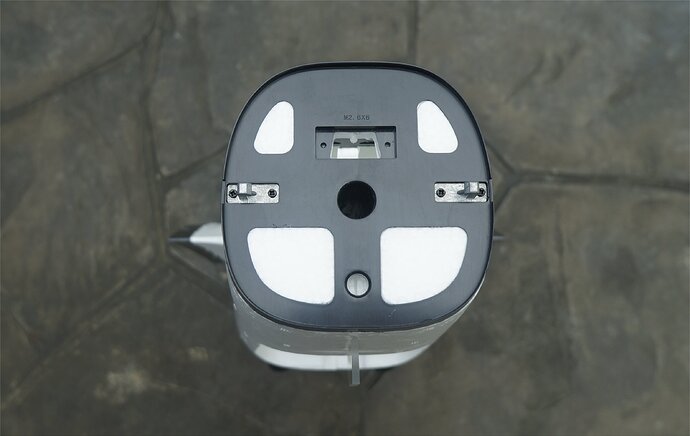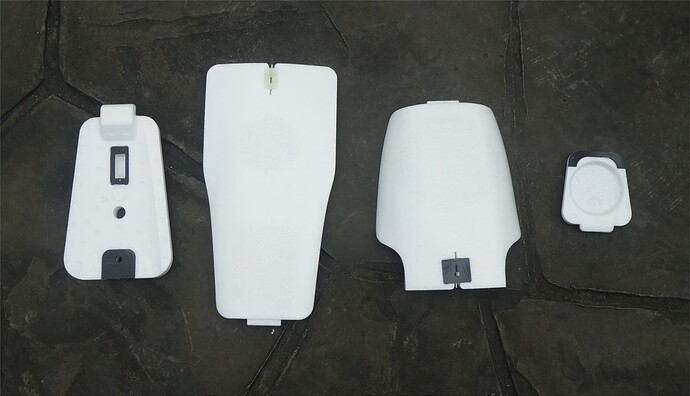 Looks a LOT neater than my build!
If one does get some glue on the CF tubes, after rubbing, using masking tape, etc., I found a scotch brite pad will take it off quite easily.
My NEO-M9N GPS with Compass module arrived from the GNSS OEM Store in Latvia. I was very happy with the careful packing and especially the size of the patch antennas! This NEO-M9N module should be a real performer!
The module comes with some serious ground plane and shielding. It weighs about 4.1oz (116g). The whole bottom side is ground plane so I can run my tail cables underneath it without interference.
I will try an experiment soon by connecting it to a Pixhawk 1 to see how many satellites I can register in Mission Planner. It will also tell me if it is set up properly for ArduPilot and I can test the LIS3MDL compass.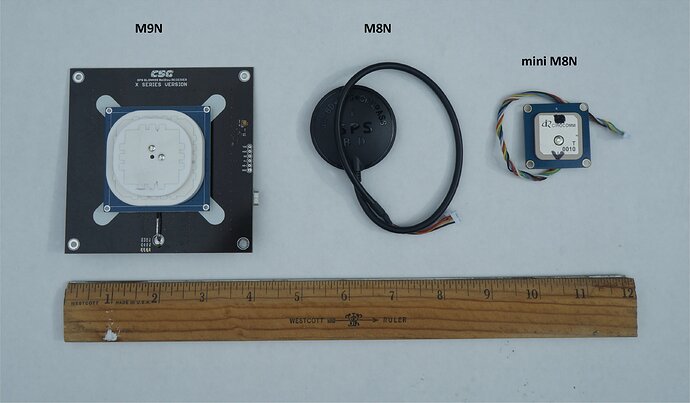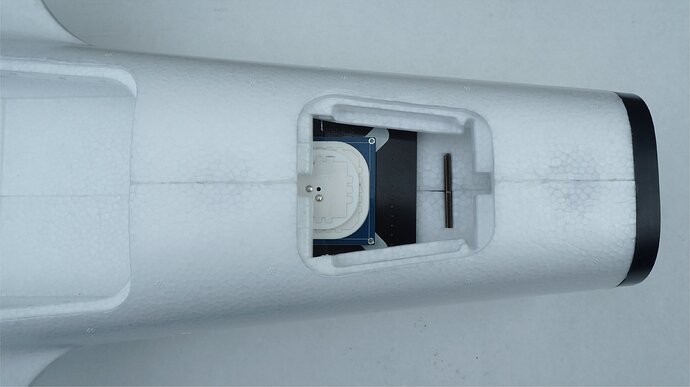 I hooked up my X series version NEO-M9N to a Pixhawk 1 after making a custom cable. This also required soldering a 6-pin header onto the GPS. The Pixhawk was running ArduPlane v4.1.1.
I was happy to see up to 28 satellites, which is a new record for my back yard patio. It appears that the GPS device was plug-n-play for ArduPilot. It also surprised me that my vehicle image of a plane in Mission Planner never moved around which suggested it was well locked. I am happy with the results and feel it will be a good performer on my Striver VTOL.
Next, I will probably check out the LIS3MDL compass and get the module properly oriented before installation in the Striver.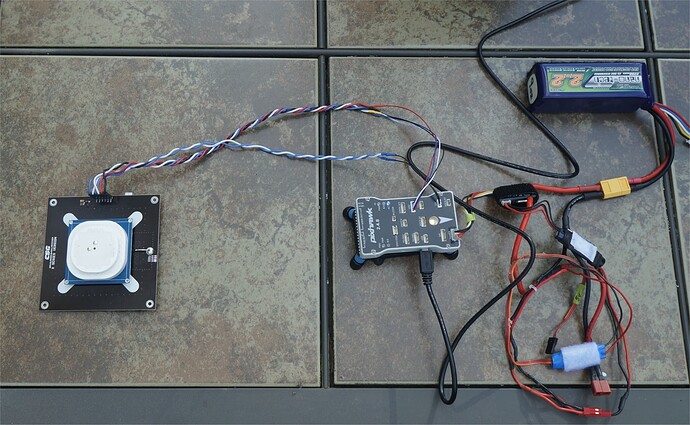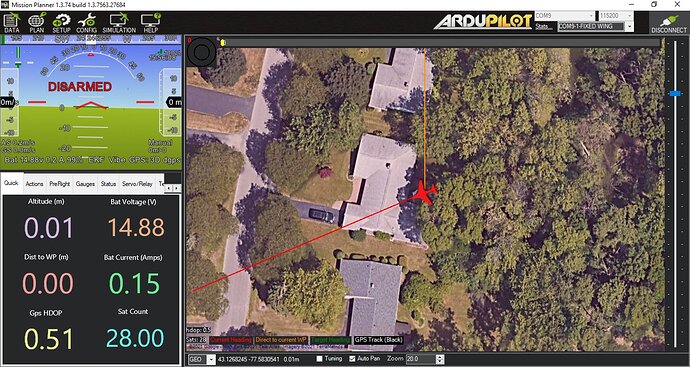 starting a build of a Striver Mini 4+1 and a Freeman 2100 tilt for CanberraUAV:

many thanks for all of the useful comments and videos helping us with our builds!
Hi Tridge,
That's great news! It's nice to see more people building the MFE models.
Cheers!
@GregCovey Is the image stabilization of the GoPro 7 good enough to not need a gimbal? Also, do you know (or anyone in the thread) if the GoPro 8 or 9 have video out capability as well?
Edit: This video was actually a good comparison I found. I also found out that the Hero 8 will need the Media Mode to have the HDMI out. Hypersmooth v2 on the 8 is so much better though.
Though I'm not building a Striver, I've been following this thread for ideas and maybe inspire to get off my duff and start building. I've got a VTBird that's been on the bench since before the pandemic but not started the build, that has a belly opening for a camera. I've got a brand new, but never been used, HobbyKing pan & tilt assembly that I would rather not have to mount with shock absorbing ball mount.
Thanks in advance.
Hi rollys,
Yes the image stabilization on the H7 is fantastic! No need for any gimbal. I choose the H7 Black over a newer GoPro camera release based upon recommendations by RCG's member, Daemon. He has incredible FPV experience and gives good advice. He claims that the H7 stabilization is more realistic like being in a plane where the H8 video is just just overdone and looks too stable.
Tis the season to start thinking about building, at least in upstate NY.

Here is an example of the GoPro H7 in my MFE Fighter VTOL. My goal was to use it for R/C plane rescues in the deep woods where I could see it live or review the 4K video, either hovering or flying.
Yeah, I agree. that's plenty stabilized. Thx.
BTW, did you put a USB-C cable to keep the battery charged up or are you just removing the battery for charging after each use? What kind of endurance are you getting out of a fully charged pack?
Thanks again in advance.