Topic:
Due to increasingly restrictive flight regulations, copters weighing less than 250 grams will be increasingly in demand in the future.
Users struggle to configure and tune copter builds, especially very small 3" copters. This proposal is to construct typical copter of a certain class (sub250gr). Where possible/logical partner technology will be used without compromising the quality of the build.
This proposal is to independently build and tune one 3" Mid Range copter sub 250 gr. Mid Range copters play to ArduPilot strengths (autonomous missions, long range, high quality FPV/video, optical flow hold) but also prove quite difficult to tune due to less stiff frames, motors optimized for power consumption and weight (estimated flight time 10/15 minutes).
Proposal type: Hardware [X] , Software [ ] , Other [X] :
Description:
Proposed build:
frame QWinOut 135mm or FEICHAO Merry135 3inch
motor 4pcs FullSpeed 1106 C2 4500KV 2-4S
fc 20x20mm Matek Systems H743-MINI
esc Hakrc 20A Blheli 4in1
gps BN220
compass GY-273
prop LDARC 3045
liion 2x18650 sony vtc6
rx Jumper R1
lidar Benewake 8m TF-Luna ToF
vtx Eachine NANO VTX 5.8GHz 48CH 25/100/200/400mW
cam RUNCAM SPLIT 3 MICRO
optical flow CX-OF or similar
Copter would be tuned against Copter 4.1.
Build would be written up and published on the wiki together with standard configuration parameters
Planned amount $$ (USD):
$360
Estimated time for completion:
About 2 months
This is my current sub 250. Arducopter 4.0.5, flight time 15 minutes, weight 219 grams, fpv 400mW with OSD and telemetry with yaapu script, optical flow, powered 2s Liion.
In this videos it is in "mission auto mode" and "optical flow hold mode"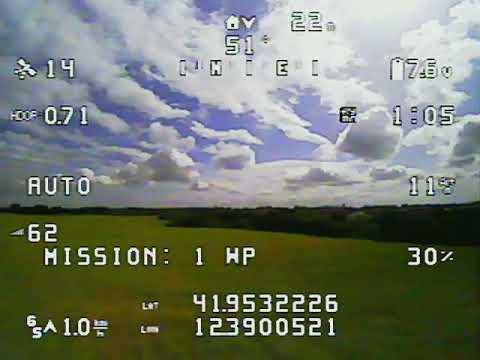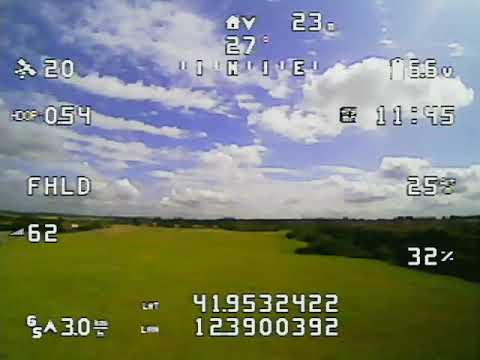 This is my 5" quad. Arducopter 4.0.7 matek F405 CTR, 18 minutes fly time, wifi telemetry, 2.7k video recording and fpv whith one cam.