Setting up a singlecopter with Arducopter 3.6.8, and making good progress. I've worked out the flap controls, but still have a problem with the throttle control.
Configured FRAME_CLASS=8 and plugged the four servos into the Pixracer's servo output channels 1-4 according to the instructions in the Docs. I plugged the ESC into the Pixracer's channel 5 output.
I positioned the Pixracer vertically and changed the AHRS_ORIENTATION=24. Then I successfully performed the accelerometer, compass and radio calibrations.
The aileron, elevator and rudder controls work correctly as per transmitter inputs when the system is armed. The surfaces also make stabilizing corrections as they should.
When I advance the throttle however, the motor does not run. I can see the PWM values in the Mission Planner "status" tab for channel outputs 5 and 6 tracking my throttle stick inputs. However, the motor never turns on when I raise the throttle.
I tested the ESC separately on a servo tester and it and its connector are good.
Next I tried tinkering with the BRD_SAFETYOPTIONS parameter. I was unable to understand what the documented settings meant, so I simply tried all three settings individually and lo and behold, when set to 0 (zero), the motor spun up. Hallelulah.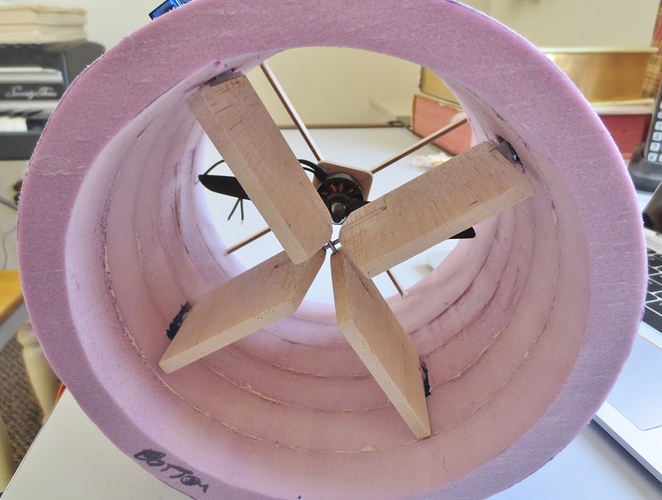 Now onto tuning. The first test flight showed a strong tendency to oscillate in yaw so I will reduce the yaw PIDs.
Thanks,
Paul