Hello,
I have a problem with my new RFD system. Everything works fine, the transmitter connects to the receiver, I also get telemetry. The problem is with RC channels that cannot be seen in Mission Planner and it doesn't working. Below is my specification: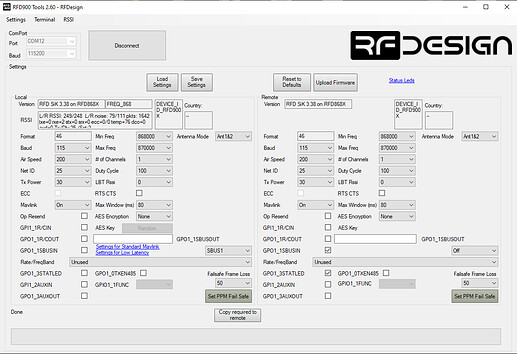 RFD868x and a RFD868x-TXMOD v2 both running (firmware 3.38) and the ESP32 on the TXMOD is running version 1.46.
I have Pixhawk 4 flight controller running newest Arducopter connected via TELEM1 to the RFD868x. The RDF868x can't provides SBUS data to the DSM/SBUS RC input of the autopilot. I did set the parameter RC_PROTOCOLS=8 to make 100% sure that it gets correctly decoded.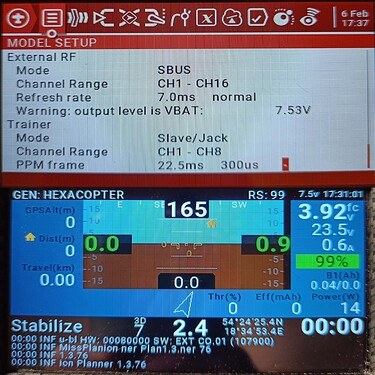 I'm using Jumper T18 running on OpenTX with Yaapu telemetry which works great. Also using SBUS to communicate with the RC transmitter.
Thanks!