My colleague @Walter and me plan to build a new class of tricopter VTOL (as successor to our VTOL "Mozart"): This new Tricopter-Tiltrotor VTOL should have only one front motor but two rear motors.
What for? We expect efficiency advantages over the conventional tricopter tiltrotor, because for forward flight you need only one engine, the rear propulsion system could be optimized for hovering and carry the main weight.
To avoid complex mechanics by simultaneously tilting the front motor around the transverse and longitudinal axis, the front motor can be tilted 90 ° as usual, the rear motors can be tilted for about 15° forwards or backwards for vectored YAW control.
DraftS: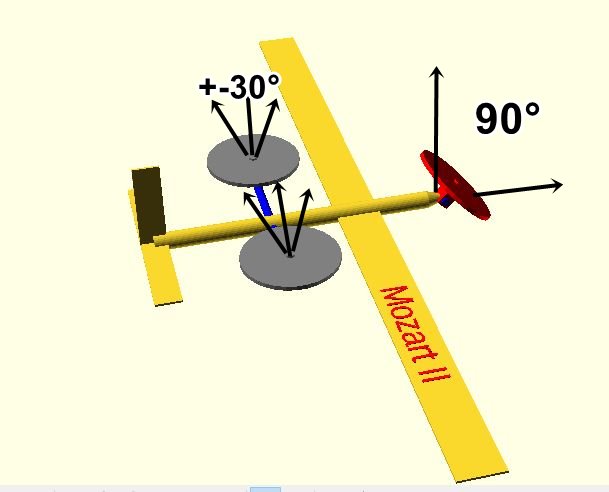 Unfortunately, there is no way to parameterize such a VTOL with Q_FRAME_CLASS 7. So my question to the developers, especially to @tridge, What do you think about that concept ?
Regards Rolf