Hi fellow VTOL fliers, hoping for some guidance here:
I am currently doing some testing on a Quadplane which has front tilting motors and have run into an issue with servo power. Our first attempt at transition failed as one of the front motors never moved to forward flight position and my initial thoughts are that the servos are too weak to deal with the gyroscopic forces involved. We could increase the BEC voltage from 7.2 to 8.4V which will take the torque up to the max rated power of 40Kg.cm but that is only an increase of 15% and will be too marginal in my opinion. Details of our setup are as follows:
Tilt servos are these which are rated for 40Kg.cm
Front motors are SunnySky X3520 with APC 13x8 props.
We are looking into Volz servo options, eg. DA 15-N-HT. Has anybody had experience with these? Discussions with Volz indicate that they are more realistic about their rated specifications. There are also some Hitec options with similar specs to those in the link above. Anybody have any thoughts on those? What other servo options are available?
Here is a video of the failed transition attempt: https://www.youtube.com/watch?v=K6RxfMDBjVQ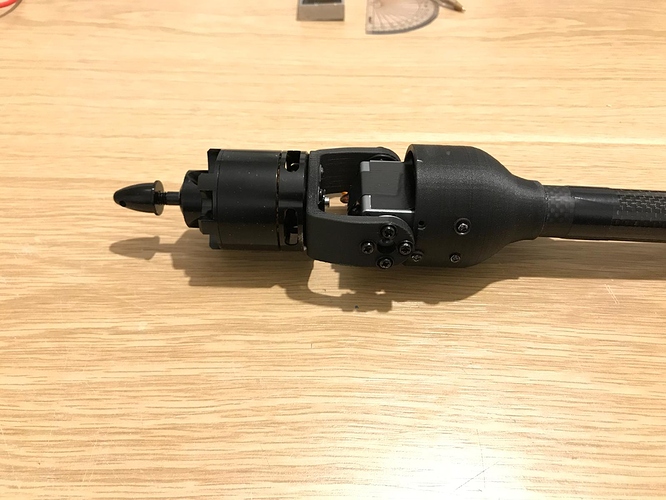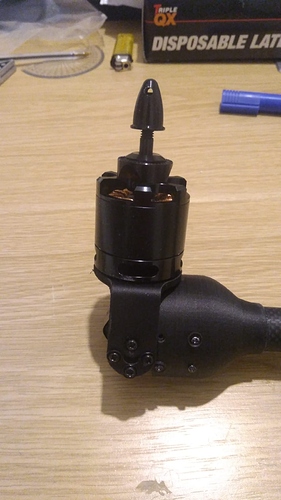 Any thoughts/advice/opinions are welcome.
Thanks,
Jacques