Hi
I made a quadcopter with pfxmini + raspberry pi (and Ardupilot). I made a cage to protect it (see photo below).
With the drone in the cage, I used APM planner to calibrate accelerometer, compass and radio (all were successfull). ESCs were calibrated too.
I use 3 motors mx1806-2280KV and 1 1806-2400KV (I had to replace a faulty mx1806-2280KV).
I have attached 2 images of it.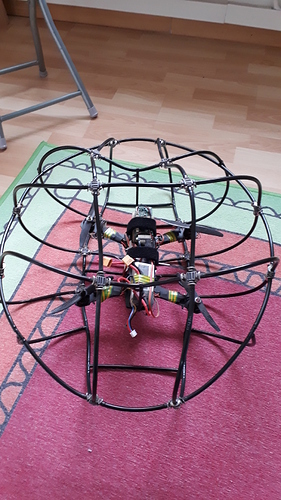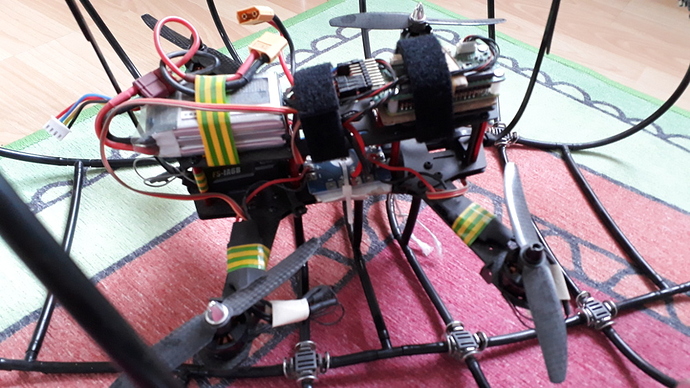 As soon as the drone takes off, it drifts quickly. I had the same problem without the cage.
Thanks for any hint to correct this problem.
Cheers
Karim