As what I said above. I saw some hopes.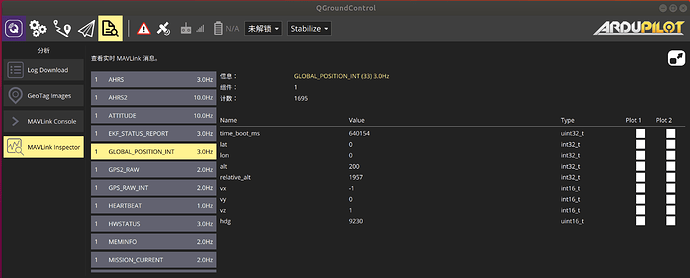 As you can see, The time_boot_ms / relative_alt / vx / vy / vz and hdg para are fluctuating. But i still can not see the lat lon and alt show as I set before.(I set them as 10 10 10)
I want to know what should I do next.
Another small question:
Now that the linktrack module support NEMA protocol, I want to know how can I do to replace GPS(I think it is more convinient than above way).
Amovlab(you must be know about them) had succeed to do that as i said above in Mini V4, but i can do like that in my CUAV V5 NANO.
Here is the px4 gps protocol, but it do not have the nema protocol.
https://github.com/PX4/PX4-Autopilot/blob/master/src/drivers/gps/params.c
Thank you very very much !