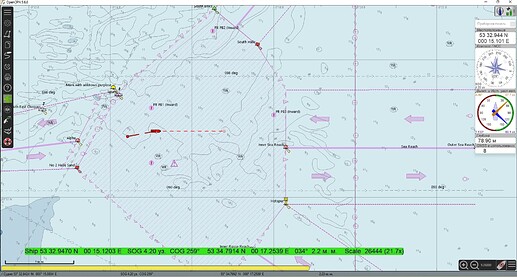 I want to introduce you to the possibility of using nautical charts (real maps, not toy ones like now). I will not go into the details of the varieties of navigation charts and other things regarding my profession, I just want to share that it is possible. Previously, I used OpenCPN in my boat as a means of navigation, and thought why not connect it to the RC model. In the end, I think it turned out very well.
The picture shown above is the OpenCPN program and NMEA-Simulator (to move the ship to the desired position).
This picture is already a real transfer of the location from the MP program to the OpenCPN program. With the help of "Launch Virtual Serial Port Driver" I created a connection between them.


I also made a screen recording with a demonstration of OpenCPN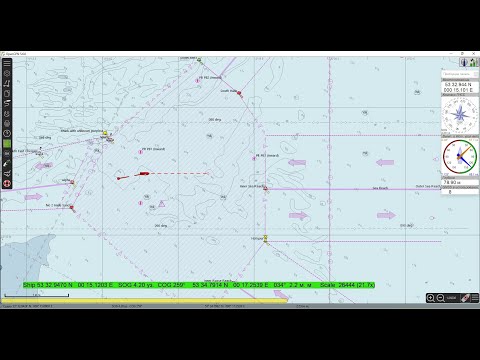 The main purpose of this post is to attract the attention of ArduPilot developers. More NMEA 0183 support needs to be added for Ardupilot and for MissionPlanner. I wrote earlier already. Full support will allow you to transmit a lot of information from all kinds of sensors (Echo Sounder, Compass, Log, AIS and others) via just one port. At the moment there is only GPS support. As a result, you will get a full-fledged navigation for both boats and sailing vessels.
At the moment, in principle, it is still possible to display AIS information, here it is more relevant than on toy maps from Google (and other sources).
What you will need
OpenCPN
NMEA-Simulator(for test)
Virtual Serial Port ( like Virtual Serial Port Driver Pro)
As for the settings, ask questions, I will answer here.