Hi all,
I am using latest version of MP and the download of parameters works fine (I think it is using mavftp becasue it takes a very short time). But … I have a companion computer (using Maverick image) with a D435i realsense 3d camera that sends OBSTACLE_DISTANCE messages trough the mavlink serial link. If the camera is already up and running, the downloading of parameters in MP got stuck and takes for ever, it never ends.
I have reduced the message rate to 7.0Hz just in case, but still does not work.
At the same time, I have tried to run mavproxy in the companion computer and it is able to retrieve all the parameters (see the next screenshot, mavproxy is in the windows to the left, the MP window is shown to the right. There are continous messages "get param 1 by 1 - got 0 of 1". forever.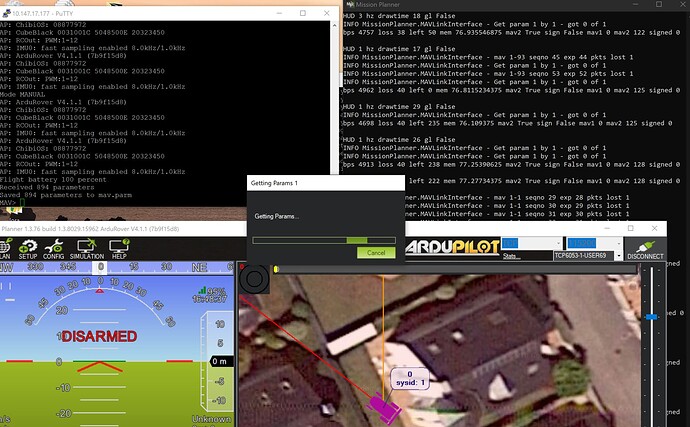 Any help with this issue will be much appreciated.
Thankyou!
Adolfo.