New version of mavlink to hott telemetry converter is ready for beta-testing and usage.
It was attempt to take most from both MAVLink and HoTT.
It emulates all known sensor modules from Graupner:
Graupner #33611 General Air Module
Graupner #33620 Electric Air Module
Graupner #33601 Vario Module
Graupner #33600 GPS Module
Graupner Air ESC family
It takes from mavlink stream and shows
Temperature
Absolute air pressure
Altitude
Climbrates by 1s, 3s and 10s
Current
Voltage
Battery capacity used and remaining
Battery percent used
Ground speed
Electric time
Flight direction
GPS satellites number
GPS fix type
GPS coordinates
Yaw, Pitch and Roll in degrees
Home distance
Home direction
Armed / Disarmed status
Flight mode
Current WP number in AUTO mode
Heading and distance to current WP
MAVLink heatbeat status
Throttle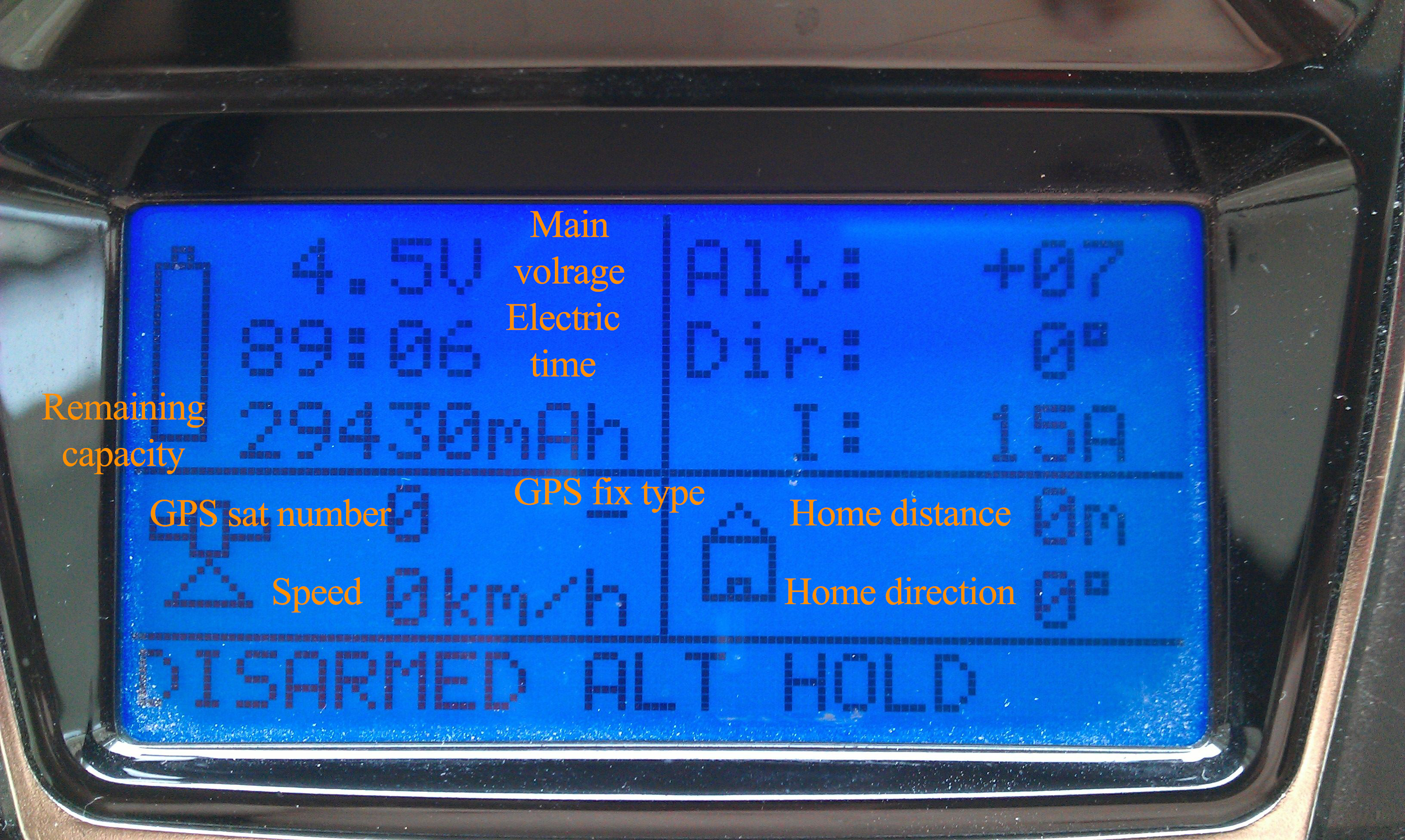 It allows flexible tuning of voice alarms.

It's configurable directly from RC.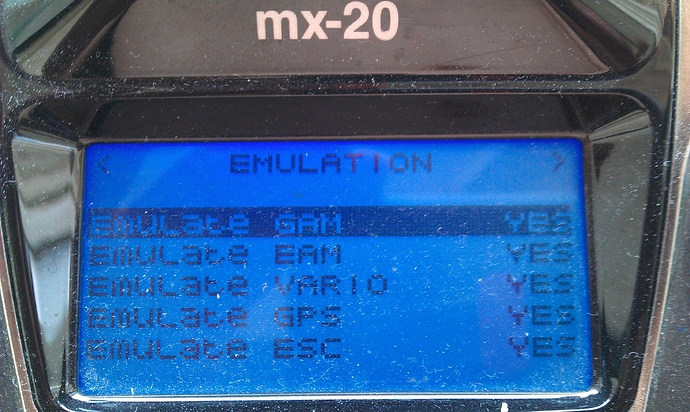 Can be loaded into any AtMega328p 5v 16MHz board.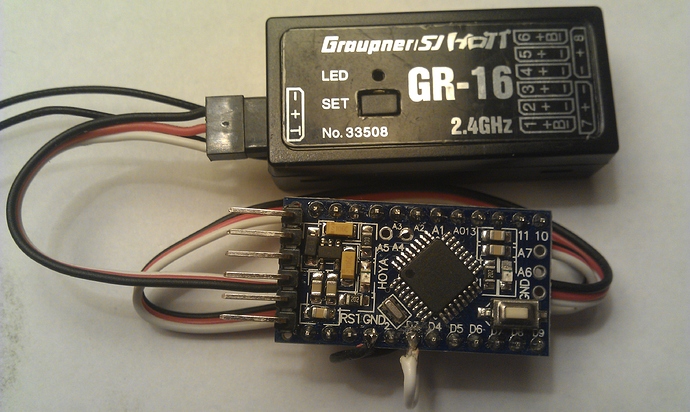 I'll appreciate any feedback.