After last tuning(Align E1 900 Helicopter tuning Special thanks to @bnsgeyer), the Align E1 900 with heli-3.6.9 was well turned.
These days we build up another E1 900 with heli-4.0.7 firmware and try to tuning. We use the dynamic notch filter and obviously the noisy became less than the previous. But when we tuning the yaw axes by adjusting ATC_RAT_YAW_P and ATC_ANG_YAW_P, it just keep shaking and hard to control.
Here is the yaw ATT after initial flying.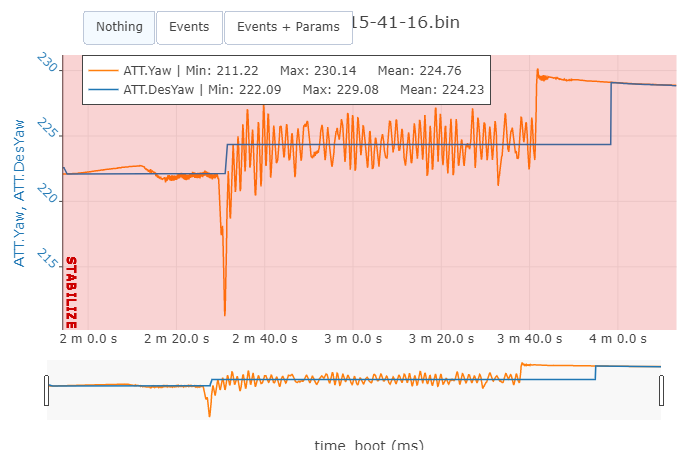 After tuning, it seems like this.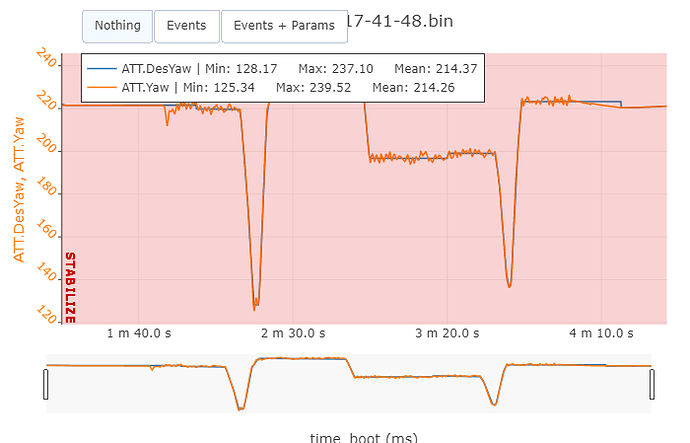 The full bin file can be download here
6.2-heliturning
I'm not sure whether we should change VFF or keep tuning yaw PID to fix the problem.
(I can bet my instructor's head on the mechanical parts)
Any suggestion will help, thanks~