Hi,
I've a problem connecting with the telemetry on Mission planner.
I've got it working on APMPlanner so I think my device is well configured on a Com3 port.
I've tried to have the same settings of the telemetry rates: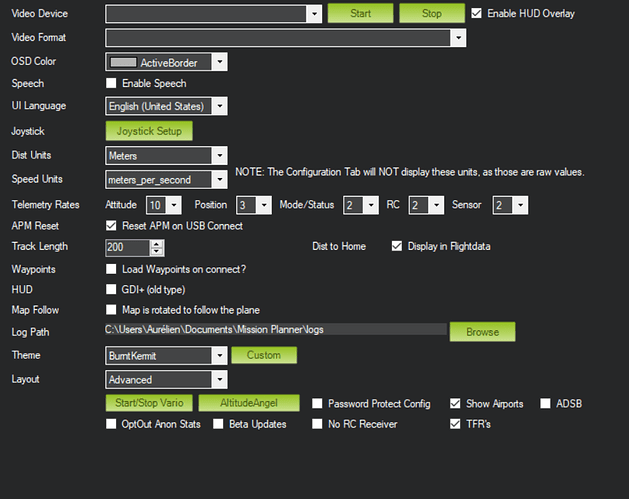 But I've always have an invalid comport when in "Sik radio" I load the settings: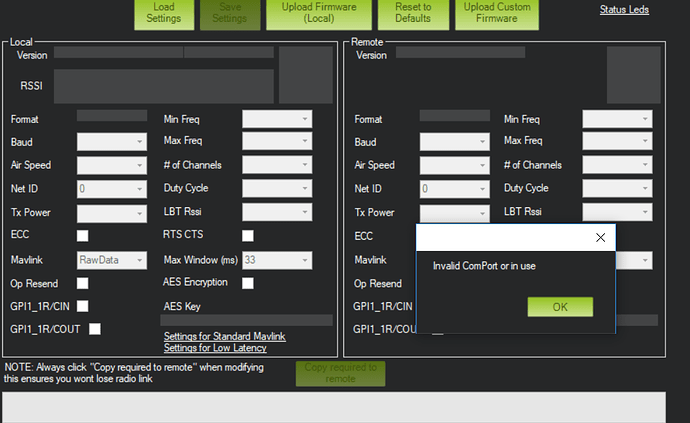 and when I try to connect to the board, I have this message:


Thanks for your help.
Aurel.