Hi there,
i get a HolyBro's Pixhawkv4, fmuv5, with Arducopter 3.6.0 firmware,
How i can get the console message?
the Pixhawk4 pinouts paper have defines as follow: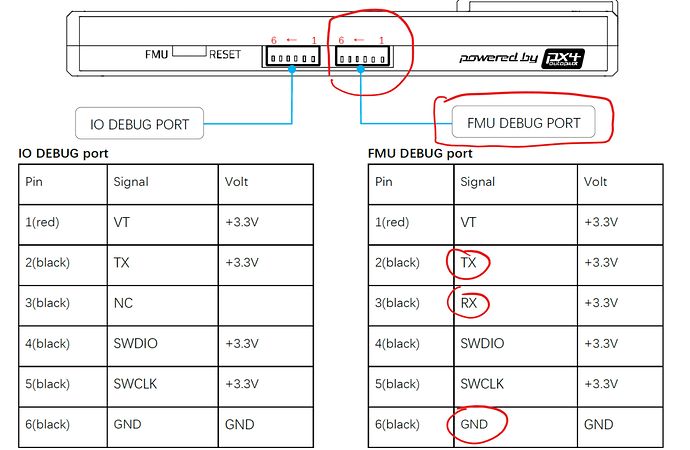 i connect a usb serial to the FMU Debug Port, but i can not get any message.
how to get the debug message, for example the hal.console->printf() , where i can get the output message ?