Hi guys,
I have two of these radios.
I know that these are the ones used in 3dr telemetry radios.
Air unit is connected to my Kakute H7 mini UART4 RX and TX pads. Powering it using 3V3 pad.
Ground unit is connected to a standard USB FTDI adapter.
When I try to connect, I do get the button turn "Disconnect" but "Getting Params" window never downloads parameters. (Attached screenshot).

Serial4 setting is also attached.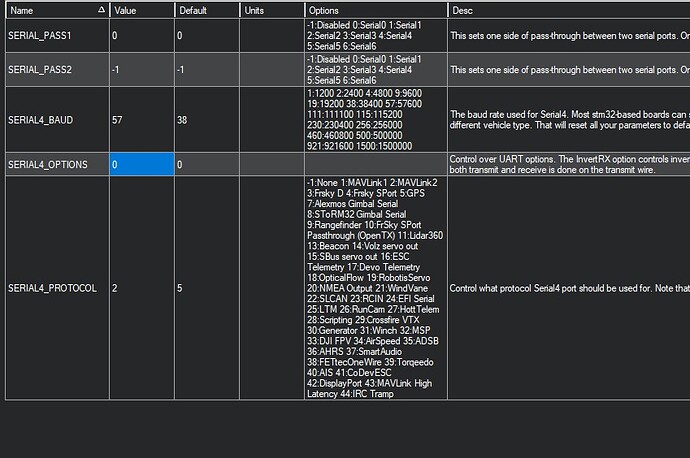 When I can't really connect, I tried to update the SiK firmware but that looks impossible (Attached photo).


Is there a way I can make both radios talk with each other?
Thanks