Hey,
We've experiencing troubles tuning our quad copter, and I'm seeking help reviewing logs and maybe some new ideas.
It's important to mention that we had a different issue (that might be related, but I couldn't get answers) - once switching to Dshot instead of PWM the drone's behavior changed.
The frame is a "rotated H" , meaning both left motors are on the same arm.
So the frame type is a Quad X.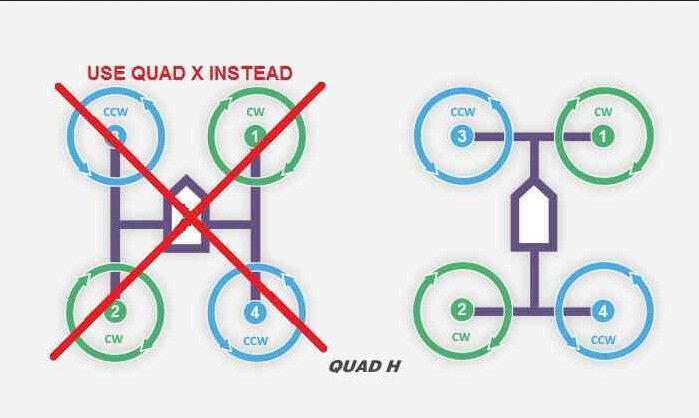 We use 14" props, 6s lion, U3 motors and about 4kg TOW.
ESCs are APD 40F3, with telemetry via UART connected and enabled.
Ardupilot runs on The Cube Orange, offset from center of gravity.
Initially we had issues with Z axis vibrations, which were reduced to a not-so-perfect level, but way better that earlier.
We were not able to set the Harmonic Notch filter in a way that shows differences.
One of the bigger issues we see - we are not able to raise the Gyro and INS filter above very low values, of around 5Hz. Going higher than that raises noticeable oscillations while flying.
Currently, the tuning is quite off - for example: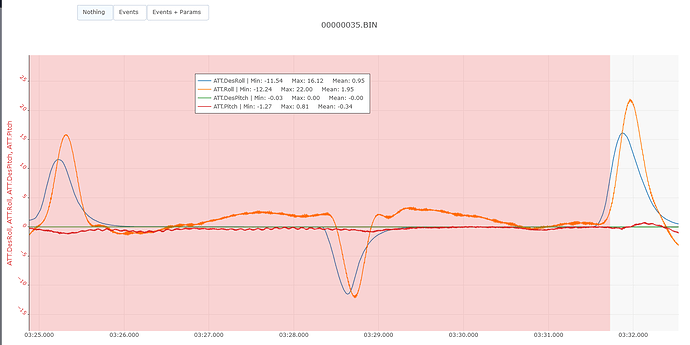 I've read through a lot of tuning posts and guides over here and Ardupilot's documentation, but was not able to solve the issue.
I'm asking for the community's help in tuning the quad.
Mostly concerning: all filters (Harmonic, Gyro, INS, and inner PID filters), and PID values.
Attached is the last flight's log:
here
Every help is appreciated!