Hi everyone,
I'm tearing my imaginary hair out now with a low frequency wobble when i'm doing the initial test flights of a new Quad i've built.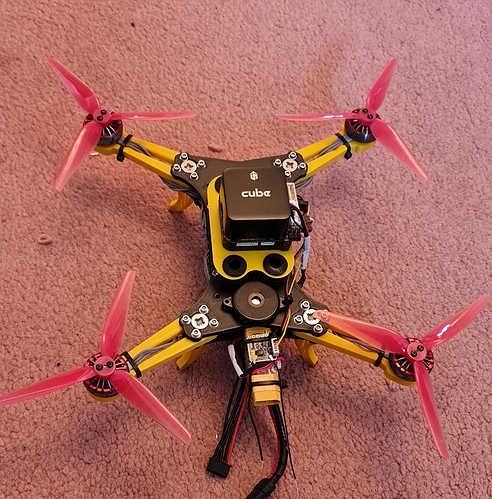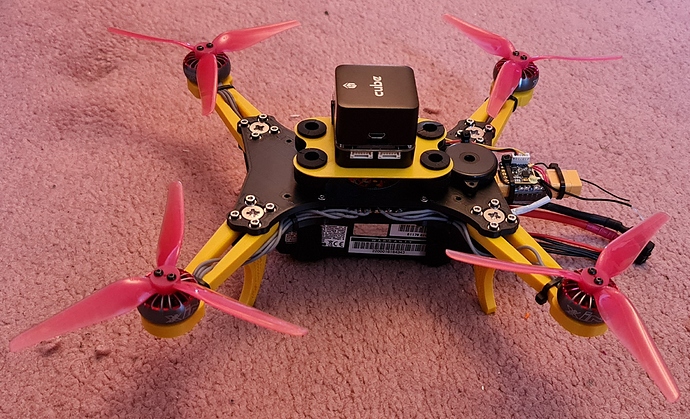 I'm running the Pixhawk Cube Black, on a mini carrier board, on a 3d printed frame, with a 4s 1.5Ah battery, 50A 4-in-1 Tmotor Pacer ESC, iFlight XING 2005 2550Kv Brushless motors running 3 blade 5030 props.
On my initial test flights its got a really weird low frequency wobble. I've done the gyro noise filtering procedure, and can see that my motor noise is around 150Hz. I've set the harmonic notch to filter this out and it disappears completely. However, i have a huge Gyro and Acc wobble at 15Hz.
I've mounted my FC on a 4 x rubber cushion plate, in a hope that this would help, but it hasnt.
I've put in a 15Hz center freq Static Notch Filter, with 7Hz BW and 20dB attenuation and this doesn't really help either.
Any ideas on what i can do to stop it wobbling?
I can tell that once it stops wobbling its going to fly reaaaaally nicely. It flies pretty well even with this crazy wobble.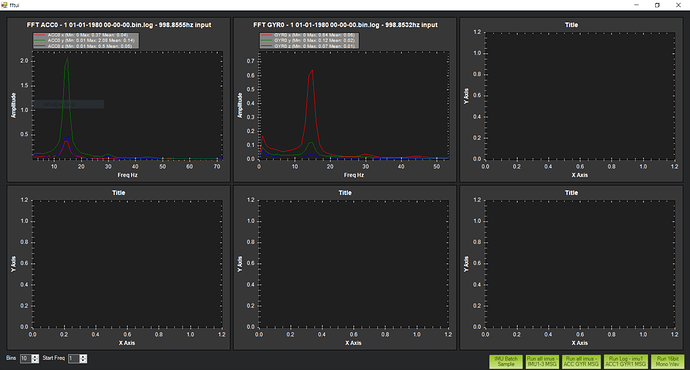 It wont let me upload my log, but i have taken a screenshot of the FFT noise POST filter.
Cheers everyone,
James