Hello!
I am using the flight controller Omnibus f4 pro for my quadcopter. My current problem is, that my flight controller doesn't get any data from my GPS sensor (BN-880).
I tested the GPS sensor with an Arduino and with the evaluation software u-center from u-blox and got data of the NMEA protocol: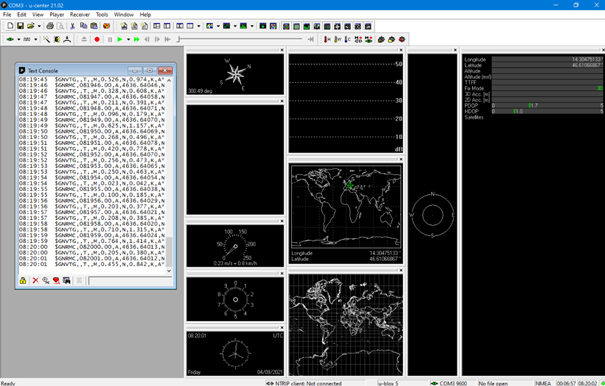 So the GPS sensor isn't the problem. Therefore I looked the board connection of the flight controller up: GPS is attached to UART6 (SERIAL3).
My parameter list for Serial 3 looks like this:
However, I don't understand why I still get the message "GPS: No GPS" in Mission Planner.
Does anyone have an idea, how I can solve my problem?
Thank you in advance