Yesterday I made a feeble attempt to help another user with his notch tuning. The files and my bumbling can be seen here:
I processed the same log file on two different computers, and got very different results.
Mission Planner on Windows:
Mission Planner on Ubuntu Budgie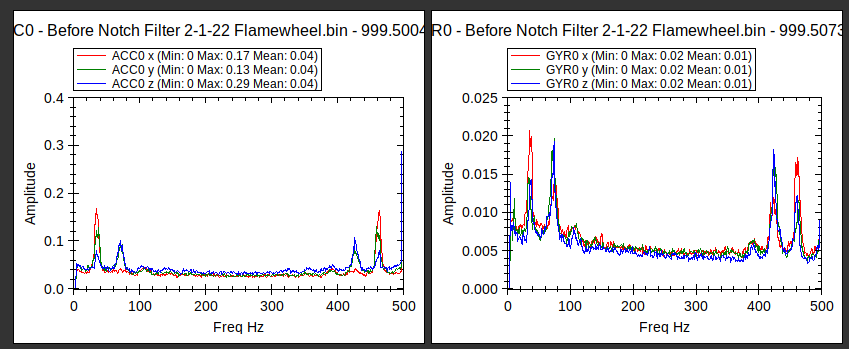 MavProxy on Ubuntu Budgie
The amplitude on all three are different, and the Hz of the first peak is different (Although Mavproxy and MP on windows are similar enough for setting filters).
Both installations of Mission Planner are 1.3.76 Build 1.3.8063.11439. I'm not sure how to find the version of MavExplorer that was used but I have done the beta update to MavProxy in the last week or so. If it's important tell me how to find the version number and I'll gladly get it for you.
Why would the same version MP give such different results?