Hi all,
I ran some tuning tests today on a 400mm quad. After several attempts, I now have a good tune (Autotune consistently fails to tune Roll + noisy Pitch and Roll) thanks to suggestions from @Leonardthall (https://discuss.ardupilot.org/t/250-quad-with-pixfalcon-help).
The copter is relatively new but was in the air for several hours. After the last autotune I performed some flight tests. During the first test something strange happened, and I cannot determine the cause from the logs.
I had the copter in PosHold about 2m above ground.
Then the copter started a series of uncommanded jumps.
The intensity of the jumps was increasing as was the time between them.
I switched to stabilize and it was gone.
Switching back to PosHold it came back again with increased intensity.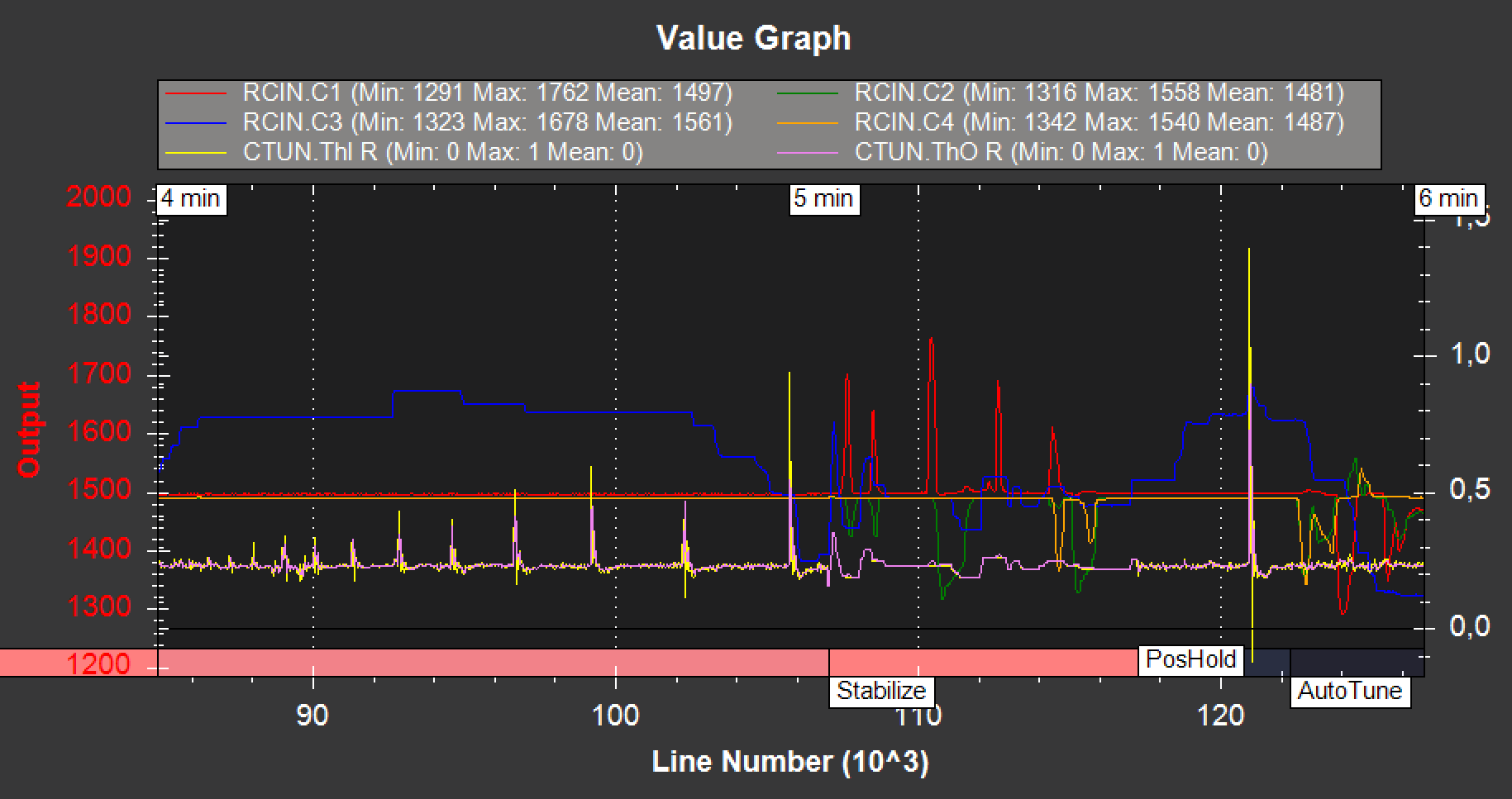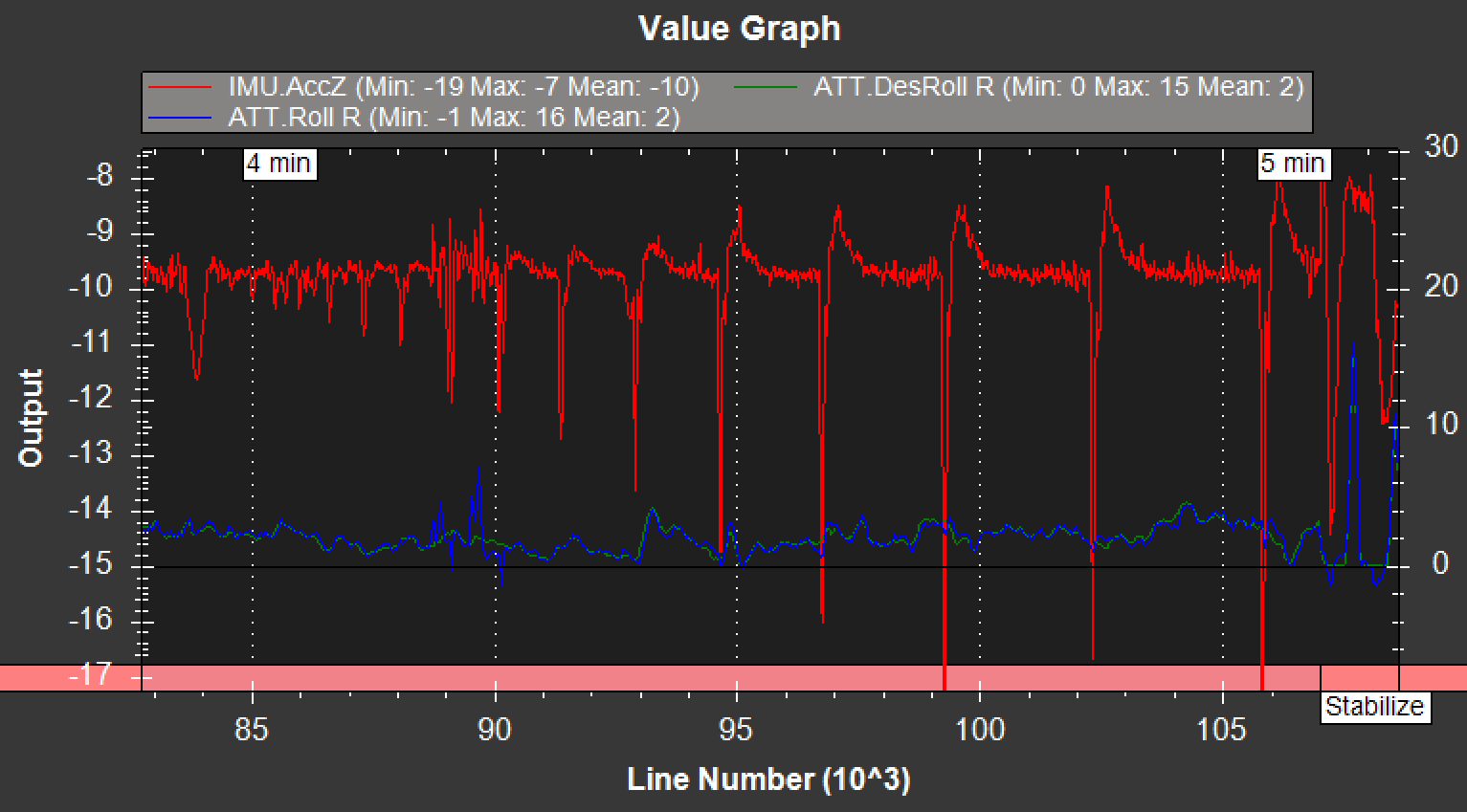 You can see a divergence in Roll vs. DesRoll. This was me… I touched the legs to provide some external force to see how it reacts (don't try this at home…). I first though the jumps were somehow induced by my interference. But it already started before (see second screenshot). It is not related to IMU inconsistency and vibrations are low. Also a 30min flight directly after the event and a reboot as fine. Anyway, this is definitely not a normal behaviour and I don't think it is a mechanical issue.
I would really appreciate if someone more experienced in log file analysis could have a look. The log is at: http://thorstenbehrens.de/PeriodicThorttle.bin (Uploading on discuss.ardupilot.org always stops at about 34%)
Best regards,
Thorsten