I've created a default parameters file for the E-Flight convergence that I flew on the weekend. This file is actually from Tridge who has also flown it.
This can also be loaded using the Mission Planner's "Full Parameter List" or "Full Parameter Tree" page (look for a drop-down on the right side, select "EFlight_Convergence" and press "Load Presaved" button. By the way, you may need to load the file twice (or set the Q_ENABLE parameter to "1" before loading the file) in order to make the Q_* parameters visible.
Below are pictures of Tridge's setup.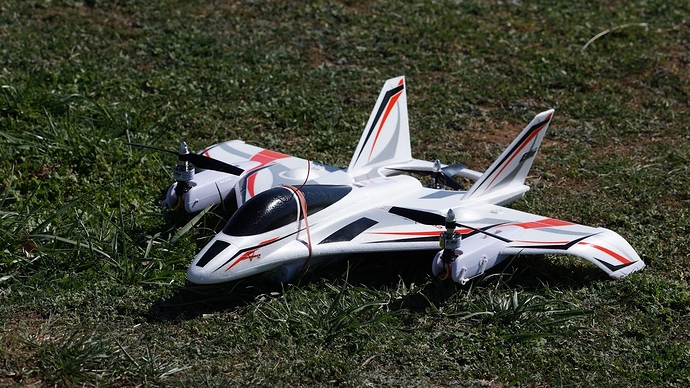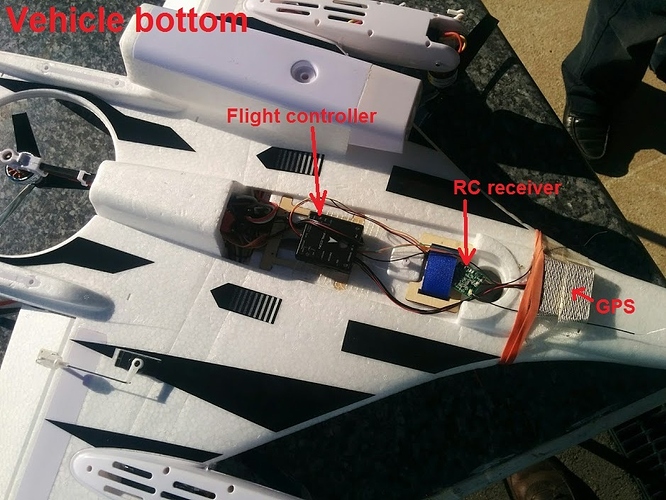 My group's setup was a little different, but like Tridge, we put the flight controller (we used an
mRobotics Pixhawk1
) on the bottom upside-down. Tridge put his telemetry radio in the vehicle's nose and then put the GPS taped to the bottom (see pic above) while we chose to put our telemetry ratio on the bottom, and GPS in the nose. Because of the GPS wires, we had to set the COMPASS_ORIENT to "2".