Hello everyone,
I did an experience yesterday, and unfortunately it ended badly.
The objective was to stabilize again the drone with the ZED camera (which succeed the day before).
During the test, the drone was climbing without ends, even if the pilot was in ALT_HOLD, there was no answers from the throttle command (only angles reacted).
After analyze, I saw there were an error from the lidar, which believed the drone stayed at the ground during the flight (I suspect a wiring problem, but not sure for now).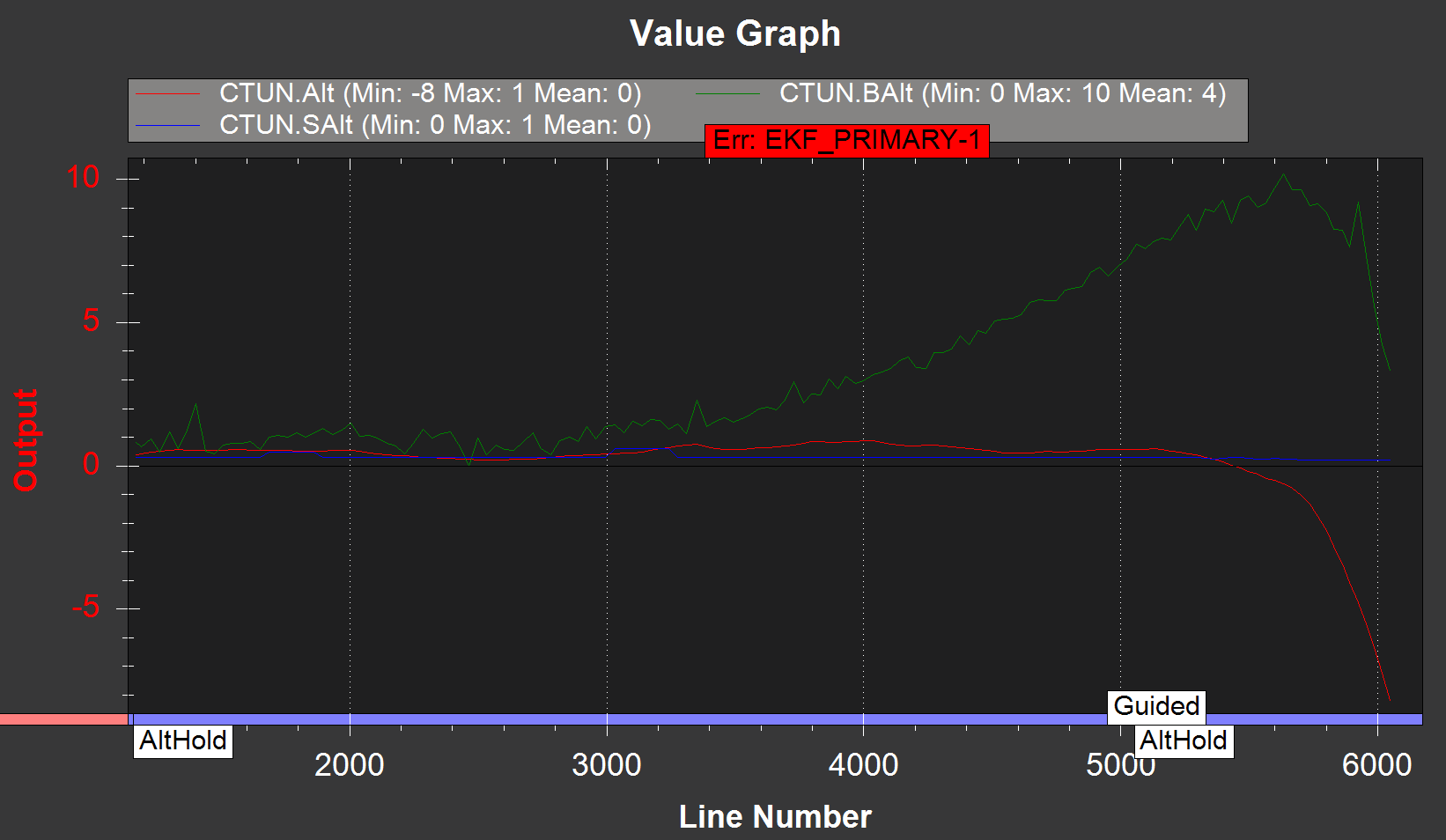 The scene happened like this, from the pilot point of view (throttle is normalized between 0 and 1)
BEFORE TAKEOFF
ALT_HOLD mode, unarmed
Arming, throttle = 0
TAKEOFF
Throttle up, climb to 1.8 m
Throttle = 0.5 in order to stabilize
LOST OF CONTROL
Throttle down, then fully down = 0. Drone continues to climb.
Change ALT_HOLD to GUIDED, then go back to ALT_HOLD (think not in the right mode)
Lost of control detected in altitude. The pilot crash the drone in the wall by purpose, to avoid the light on top.
CRASH.
What I don't understand, concerning the altitude, is why the drone still climbs, even if the throttle is at 0. Even if the altitude believed by the drone is wrong, thinking it's on the ground, it is not supposed to have this behavior.
Here is the graph of the altitude desired that I do not understand :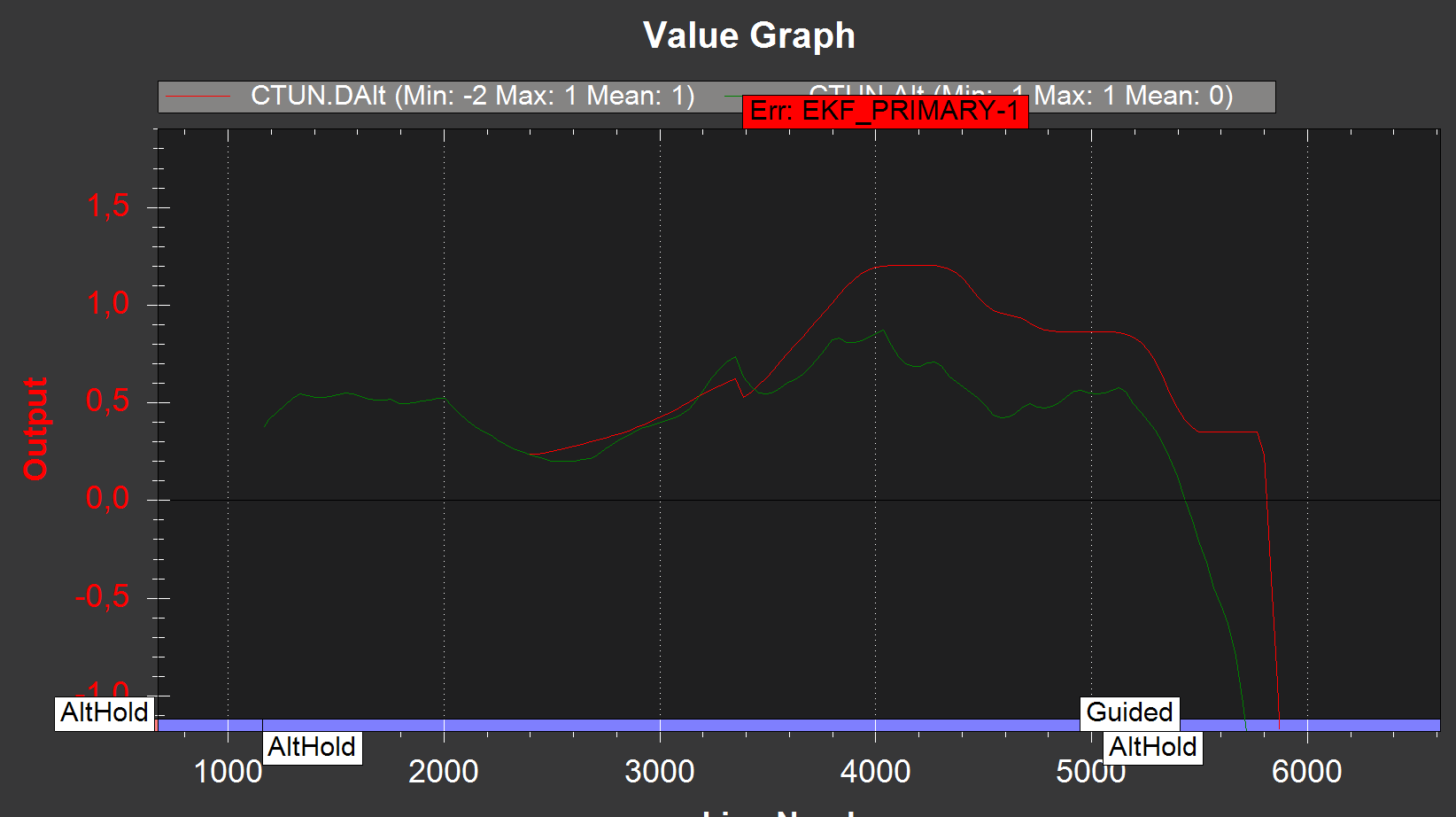 Is someone can understand what happened and explain to me ? And, if possible, provide a solution to avoid this ?
Parameters :
LidarLite V3, PWM
ArduCopter V3.6.6
EK2_ALT_SOURCE 1
Thanks in advance for your time and your help !
12.03.2019 Crash A to B.log (445.2 KB)