I tried to flash the latest ArduPlane 4.2.3. When I tried on both QGroundControl (which I usually use) and also Mission Planner, both of them refused. Of course this is on my Mac(s) (I tried on both M1 Mac Pro and older Intel based MacBook Air). I don't have or have access to a Windows machine.
QGroundControl kept insisting that I "please select board type" - even though it had correctly defaulted the board type and other information. Mission Planner told me straight out "ERROR - Firmware not available for this board" - but it is available:
https://firmware.ardupilot.org/Plane/stable-4.2.3/QioTekZealotH743/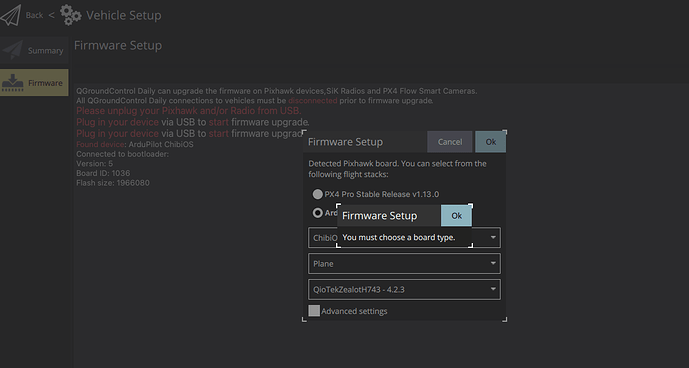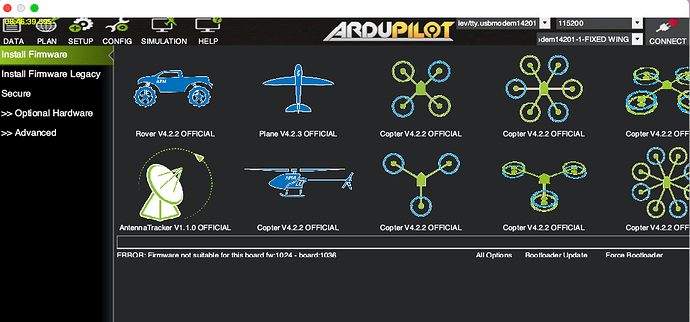 I managed to install the firmware using Mission Planner by selecting "All Options" and manually choosing the board and version from the dropdown.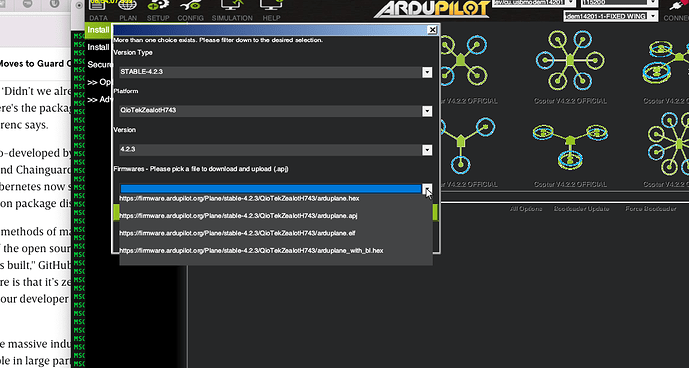 So - why do both QGroundControl and Mission Planner have a problem installing the standard firmware for this board, when clearly the firmware exists and can be installed?