I have assembled a Balance Bot with Pixhawk1 and this cheap generic dual DC motor PWM controller: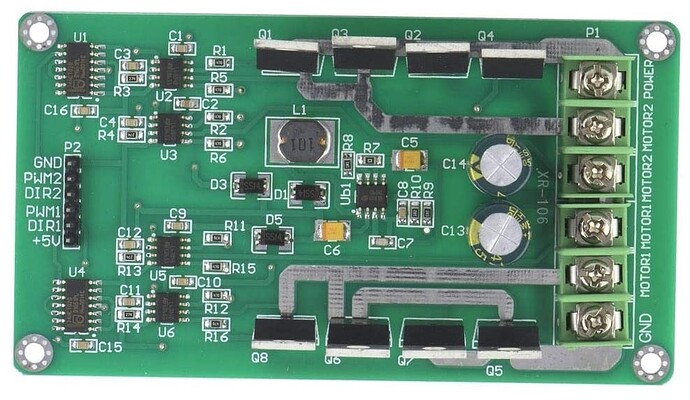 Two H bridges with IRF3205's, driven with L6384 drivers.
PWM1 and PWM2 from Pixhawk1 MAIN 1-2 go to HCT02 gates connected to the L6384 drivers.
The Balance Bot works, but when connecting the battery the motors move during some instants. Connecting the battery with PWM1/PWM2 disconnected the motors move continuously. So it seems that Pixhawk1 MAIN 1-2 start as inputs during some instants, till being programmed as outputs.
So I soldered two pulldowns to PWM1/PWM2, and the motors don't move at all at start.
Is there a way to make Pixhawk1 MAIN 1-2 become outputs fast at boot, with low level?